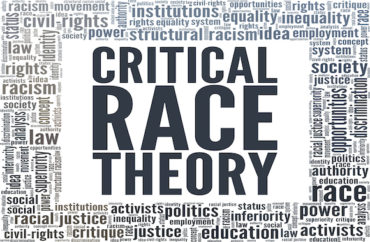 School district administrators and teachers across the country couldn't — and can't — decide whether they teach critical race theory (CRT), a blunder which arguably hurt them in last November's elections.
The truth is CRT is being taught in our nation's schools, and a Real Clear Investigations piece has the receipts.
A survey by Education Week just a year after George Floyd's murder found 8 percent of K-12 teachers "taught or discussed CRT with students," while 20 percent of teachers in inner-city schools did.
Another survey found over 4 percent of teachers actually are required to teach CRT, and eleven percent said teaching CRT should be compulsory.
The superintendent of the Detroit Public Schools admitted at a November board meeting that its curriculum "is deeply using critical race theory, especially in social studies, but you'll find it in English language arts and the other disciplines."
"There is no critical analysis of systems of power and experiences of these marginalized groups without Critical Race Theory," said California teacher Manuel Rustin, who worked on the state's Ethnic Studies Model Curriculum.
[T]he nation's largest teacher union, the National Education Association, endorsed CRT at its 100th Representative Assembly this summer. The union vowed support and to lead campaigns that "result in increasing the implementation of culturally responsive education, critical race theory, and ethnic … studies curriculum in pre-K-12 and higher education," the trade publication EdWeek reported.

The 3 million-member organization also vowed to: "Provide an already-created, in-depth, study that critiques empire, white supremacy, anti-Blackness, anti-Indigeneity, racism, patriarchy, cisheteropatriarchy, capitalism, ableism, anthropocentrism, and other forms of power and oppression at the intersections of our society, and that we oppose attempts to ban Critical Race Theory and/or The 1619 Project," according to the text of the resolution. The 1619 Project is an August 2019 special issue of The New York Times Magazine focusing on the legacy of slavery and racism in the United States.

An NEA anti-racist resource guide issued this year contains the kind of statement that conservatives say is an example of woke stereotyping and reverse racism that's being taught to schoolchildren as fact: "White people are racially privileged, even when they are economically underprivileged. Privilege and oppression go hand-in-hand."
Jonathan Friedman of PEN America (which has stated that CRT is not taught below the college level) claimed efforts to curtail CRT — which are "so vague" they "amount to gag orders" — are "an echo from Red Scares of the past."
"You can accuse anyone of being a critical race theorist and it takes very little to prove it," Friedman said. "That institutes a chill on everything."
IMAGE: Colored Lights / Shutterstock.com
Like The College Fix on Facebook / Follow us on Twitter