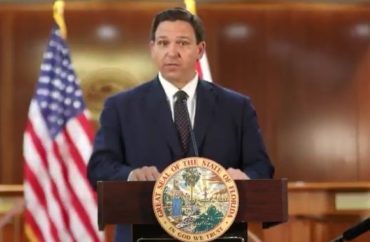 College Fix editor Matt Lamb and Florida radio host Brian Mudd recently discussed the availability of pediatric transgender surgeries and drugs at public universities in red states.
Mudd and Lamb discussed specifically the program at the University of Florida that helps children take puberty blockers and remove healthy body parts, including ovaries and testicles.
The interview focused on a recent analysis by The Fix that identified over a dozen pediatric transgender clinics at public universities in conservative states, including Florida, Indiana and West Virginia.
Governor Ron DeSantis' team told The Fix he does not support public funding of children receiving these transgender procedures.
WATCH:
IMAGE: Ron DeSantis/Twitter
Like The College Fix on Facebook / Follow us on Twitter