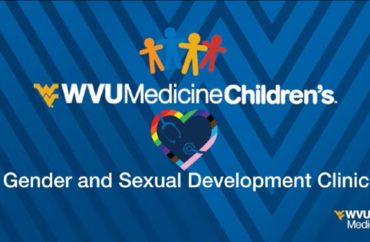 South Carolina and Florida governors oppose pediatric transgender procedures
Red states, either completely controlled by Republicans or where the GOP controls at least the legislature or the governor's mansion, fund public universities that host transgender surgeries or provide kids with puberty blockers, according to an analysis from The College Fix.
At least thirteen red states host LGBT clinics affiliated with public universities, according to data compiled using the Human Rights Campaign's tracker.
This includes the University of Oklahoma Children's Hospital whose Roy G. Biv Program helps children sever their reproductive abilities and block puberty.
"Gender-affirming treatment includes pausing puberty, managing gender-affirming hormones, and helping patients find surgeons who perform fertility preservation and gender-affirming surgeries," HRC, an LGBT advocacy group, stated on its website.
Governor Kevin Stitt's office has not responded to a College Fix request for comment sent in the past month about whether the Republican would take action to prevent the transgender procedures at the hospital.
Governor Ron DeSantis' media team noted that he has been supportive of prohibiting transgender surgeries on minors and it is likely legislation will come up soon. University of Florida Health provides "hormone therapy" and "gender-affirming surgical procedures" to children.
"He does not support taxpayer dollars funding these experimental and potentially harmful interventions on children," Press Secretary Christina Pushaw told The Fix via email.
MORE: Ethicist challenges university claim that personal pronouns reduce LGBT suicides
While "no such legislation passed in the last regular session" Pushaw wrote that "there are proposals being discussed for the next legislative session." His administration is working on prohibiting state Medicaid dollars from covering transgender surgeries and drugs for minors.
Brock Juarez, a spokesman for Florida's Agency for Health Care Administration, shared more information with The Fix. He stated in his email:
The Agency For Health Care Administration recently released a report that found several services for the treatment of gender dysphoria promoted by the Federal Government – i.e., sex reassignment surgery, cross-sex hormones, and puberty blockers – are not consistent with widely accepted professional medical standards and are experimental and investigational with the potential for harmful long term affects. This is an evidence based report that speaks for itself.
South Carolina's Republican Governor Henry McMaster also supported limiting transgender pediatric procedures.
"The General Assembly added – and the governor did not veto – a proviso to this year's budget prohibiting the Medical University of South Carolina (MUSC) from using funds to support any action furthering the gender transition of a minor child under the age of sixteen," Brandon Charochak, deputy communications director, told The College Fix via email on July 7.
West Virginia, Virginia and Indiana help kids render inoperable healthy body parts
Other red states host pediatric transgender clinics including the University of Utah Health and UNC Children's Hospital in North Carolina.
West Virginia University, University of Virginia, Penn State and the Children's Hospital of Pittsburgh, affiliated with Pitt, will help children permanently block their puberty or remove healthy reproductive organs. A University of Arkansas-affiliated children's hospital also provides "gender-affirming care" and the University of Alabama at Birmingham's hospital does too.
However, UAB's pediatric transgender services remain up in the air due to a new state law and court challenges.
WVU Medicine has a Gender and Sexual Development Clinic aimed at kids. Children can receive drugs to block puberty and block menstruation.
Indiana University Health provides similar services.
"The Gender Health Program offers comprehensive support to children, teens, and young adults under age 21," Riley Children's Health, an IU hospital, states on its website.
"Gender affirming hormone therapy," "Treatment for menstrual suppression" and "Surgery consultation and coordination" are some of the services provided by the children's hospital.
University of Iowa Health Care is the "only center in Iowa that offers gender-confirming genital surgeries for trans feminine persons, including zero-depth vaginoplasty (also called vulvoplasty) and full-depth vaginoplasty."
Indiana Governor Eric Holcomb's spokeswoman Erin Murphy did not respond to a request for comment sent in the past two weeks about his position on the university providing transgender procedures.
Nor did Alex Murphy, the communications director for Governor Kim Reynolds, respond to requests for comment on the University of Iowa hospital's transgender surgeries.
Jordan Damron, communications director for West Virginia Governor Jim Justice, also did not respond to requests for comment.
UVA Children's hospital provides "transgender youth health services for ages 11 to 25."
"Puberty blockers that delay sex-related physical changes," "Referrals for gender-affirming surgeries and voice therapy" and "Cross-sex hormones, like testosterone and estrogen" are some of the procedures provided at the Virginia hospital.
Macaulay Porter and Christian Martinez with Governor Glenn Youngkin's media relations team did not respond to two emailed requests for comment sent in the past week. The Fix asked for the governor's position on the clinic.
Utah's Republican Governor Spencer Cox did not respond to similar questions sent to media representative Rossina Lake. The College Fix asked Lake if the Republican governor opposed the University of Utah providing puberty blockers to kids and if so, if he would take any actions to stop it.
MORE: BYU stops offering speech therapy to transgender clients
IMAGE: West Virginia University Medicine Children's
Like The College Fix on Facebook / Follow us on Twitter