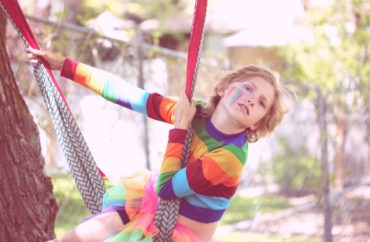 A whistleblower who recently worked at the Washington University Transgender Center at St. Louis Children's Hospital said she left after seeing the harm wrought on kids.
Jamie Reed describes herself as a "queer woman" who is "married to a trans man" and worked as a case manager at the university gender clinic starting in 2018.
Reed wrote a piece today in The Free Press that exposed what the center is doing to gender-confused kids.
She wrote:
The center's working assumption was that the earlier you treat kids with gender dysphoria, the more anguish you can prevent later on. This premise was shared by the center's doctors and therapists. Given their expertise, I assumed that abundant evidence backed this consensus.
She called what is happening to kids "morally and medically appalling" in her essay where she detailed what she saw as the abuses of the gender clinic.
Reed wrote that there was a lack of "formal protocols" and that alleged transgender identification skyrocketed during her time there.
The whistleblower wrote:
One of my jobs was to do intake for new patients and their families. When I started there were probably 10 such calls a month. When I left there were 50, and about 70 percent of the new patients were girls. Sometimes clusters of girls arrived from the same high school.
She said that anyone "who raised doubts [about someone's identity] ran the risk of being called a transphobe."
Many who claimed to be gender dysphoric also claimed to have other mental illness issues that were not present, she wrote. "Frequently, our patients declared they had disorders that no one believed they had. We had patients who said they had Tourette syndrome (but they didn't); that they had tic disorders (but they didn't); that they had multiple personalities (but they didn't)."
Even the doctors knew something was wrong but refused to correct or counsel patients away from their self-diagnoses.
Reed alleged:
The doctors privately recognized these false self-diagnoses as a manifestation of social contagion. They even acknowledged that suicide has an element of social contagion. But when I said the clusters of girls streaming into our service looked as if their gender issues might be a manifestation of social contagion, the doctors said gender identity reflected something innate.
She further detailed how kids could start transgender drugs with a simple note from a therapist and many parents were uninformed and later regretted the injections their kids took.
The gender clinic received referrals from the children's hospital psychiatric unit, many of whom had "schizophrenia, PTSD, bipolar disorder, and more" and "were already on a fistful of pharmaceuticals." They also claimed to be transgender and wanted to present themselves as the opposite sex – something the whistleblower said the clinic was happy to oblige.
The number of patients who later regretted their decision continued to grow, enough that some staffers kept a "Red Flag" list.
In one example, an 18-year-old girl from a broken home had both breasts removed – only to call back three months later and say she wanted them back.
"The last I heard, she was pregnant," Reed said. "Of course, she'll never be able to breastfeed her child."
She said she forfeited a paycheck and other benefits from the university to get out of the situation.
MORE: University of Washington knowingly kept quiet on flawed gender study
IMAGE: Alexander Grey/Unsplash
Like The College Fix on Facebook / Follow us on Twitter