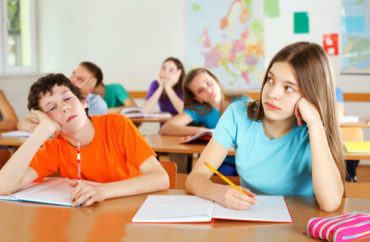 An education activist and former reporter said that activists are waging a "war on merit," aimed at gifted students in New York City.
Asra Nomani said that a recently filed lawsuit aimed at the elimination of "merit based admission" to gifted programs will destroy opportunities.
"New York City's gifted and talented students are in the crosshairs of woke activists who seek to impose 'racial justice' in the city's school system," Nomani said.
"At the heart of this war on merit is a thinly-veiled attack on Asian-American students, many from immigrant families," Nomani wrote.
In her RealClearEducation essay, the former Wall Street Journal reporter said :
The proposed remedy – eliminating gifted and talent programs and schools and punishing smart kids – will not fix the systemic academic problems in New York City elementary and middle schools that are the root cause for this "racial hierarchy." Instead, it will promote another discrimination: against advanced learners.
Parents Defending Education, where Nomani is vice president of strategy and investigations, filed a motion against the lawsuit.
The activists are seeking racial justice "not by improving education but by destroying opportunities for the city's most advanced learner."
"Winning the legal battles in New York City and elsewhere is critical in defending an American Dream where we provide opportunities to America's brightest students," the education activist said.
IMAGE: SaMBa/Shutterstock
Like The College Fix on Facebook / Follow us on Twitter