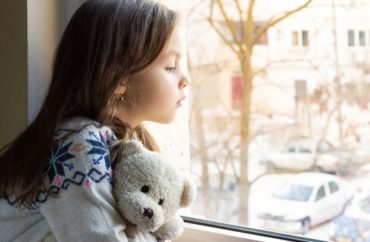 One of the biggest victims of the onerous and overzealous COVID pandemic school closures was poor students who did not have laptops, high speed WiFi, and other tech to make at-home learning possible.
The teachers unions did not seem to care much at all about these disadvantaged students when it came to demanding schools be closed until COVID was practically eradicated.
Meanwhile, middle- and upper-class families — in which each child likely had their own laptop, smart phone, desktop computer and 5G access — were able to keep their kids on track.
What's more, many of them in blue states enrolled their children in private schools, which opened back up while public schools remained shuttered.
This learning-loss topic continues to be of pressing concern as the review of the pandemic lockdowns and shut downs continues. Taking on the issue most recently is Tim Carney of the Washington Examiner.
In his Dec. 12 piece headlined "Youngest, poorest students suffered most from school closures" he wrote:
… the learning loss was real, and it is most acute where remote learning was most difficult.

For instance, current third-graders — the children who spent kindergarten and first grade remotely — have the greatest drop-off in math and reading compared to their pre-COVID counterparts. If you had a kindergartner or first grader at home in 2020, you are not surprised. Remote kindergarten or remote first grade was a total joke. A dedicated parent with the free time could passably half home-school a first grader, of course, but teaching a child to read requires a lot of effort. Single mothers or dual-income families didn't have time for that.

It's also no surprise that the latest study from a non-profit called MWEA found: "Students in high-poverty schools and black and Hispanic students have been disproportionately impacted, especially in the youngest grades. As a result, these students still have the most ground to regain."

The good news is that each year, the average student makes up ground, getting closer to grade level. The bad news is that current third graders, at this pace, won't catch up until eighth grade.

It's a grim hangover from our COVID policies, made much more agonizing considering that we knew better.
Read the full piece here.
MORE: Harvard med school professor explains why he spoke out against COVID lockdowns
Like The College Fix on Facebook / Follow us on Twitter