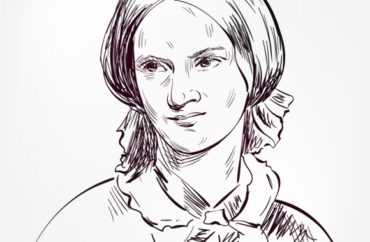 Wants to avoid 'humiliation, exclusion, and white validation in the classroom'
With the rise of hashtag movements like #MeToo, #BlackLivesMatter and #SayHerName, one professor from the California State University system wants her Victorian literature classes to be "more responsive to contemporary conversations about race and gender."
Simply reading Victorian feminists and learning from them isn't enough.
According to Professor Lana Dalley's recent article for the Nineteenth-Century Gender Studies journal, "Confronting 'White Feminism' in the Victorian Literature Classroom," Victorian feminists are "problematic" because they promote "white feminism."
With their focus on women's suffrage and individual development, these pioneering women neglected issues of race and racism, she argues.
"Left unacknowledged and unchallenged, the race and class politics of Victorian feminisms might result in humiliation, exclusion, and white validation in the classroom," writes Dalley, a professor of English at California State University Fullerton.
Dalley sees a need for instructors to operate under an "antiracist feminist pedagogy." This method of teaching would use modern feminist theory to inform class conversations and push back on any and all Victorian ideals, acknowledging the "white epistemologies at their heart."
It's part of what she calls world-building, which is the practice of deciding how to interpret the world and guiding students to create new worlds.
"Most undergraduate students enter a Victorian literature classroom with little to no knowledge of the subject, and faculty build a world for them to explore," she writes, afterward elaborating on how that world should be framed by modern intersectional feminism.
Dalley advocates a move "away from positivist historicism and towards a strategic presentism that challenges the teleological model of feminist thought: a model that suggests progression from singular to multifaceted or, in terms of this essay, from an outdated white feminism to progressive intersectional feminisms," she writes.
Against 'white feminism,' for 'sex work'
Dalley's critique of white feminism in the classroom follows a larger trend both in academia and culture.
Multiple books on the subject have been released this year, from "White Feminism" by Koa Beck to the forthcoming "Against White Feminism: Notes on Disruption" by Rafia Zakaria, which similarly critiques early British suffragists and female activists.
In the past few years, celebrities from Amy Poehler to Taylor Swift and Emma Stone have also been criticized as "white feminists."
But as Dalley notes, the term's rise in popularity doesn't mean it's a new idea. Writers like bell hooks, Alice Walker, and Toni Morrison have been having similar conversations since the 1980s and 90s.
White feminism isn't Dalley's only concern with Victorian literature. In her article, she also objects to reinforcing conservative stances, particularly when it comes to "sex work."
"When teaching the material, there is danger of reproducing their conservative attitudes towards sex work as 'vice,'" she writes.
Her solution is using "contemporary feminist theory to reframe discussions of Victorian prostitution."
To objections that the feminist roots of her approach are politically motivated, Dalley writes that "this critique reveals a troubling belief that the classroom is a politically and theoretically neutral space to begin with, which it certainly is not."
Radical pedagogy in virtual learning
The College Fix reached out to Professor Dalley for more information on how this approach affects students' understandings of what they read. She declined to comment.
Other articles in the Spring 2021 issue of Nineteenth-Century Gender Studies center around implementing bell hook's "radical pedagogy"—a teaching strategy that emphasizes "the interplay of anticolonial, critical, and feminist pedagogies"—in the online classroom.
The different articles are a mix of practical advice, pandemic biography, and how to inject theory further into classrooms.
A sampling of the issue's articles includes, "A Lesson in Zoom: Teaching Students How to Learn Remotely"; "Contracts for a Time of Crisis: What I Learned from Grading in a Pandemic"; and "Talking Back to Walt Whitman Using a Queer of Color Framework, VoiceThreads, and Virtual Walking Tours."
Co-founding Nineteenth-Century Gender Studies journal editor Melissa Purdue did not respond to requests for comment from The College Fix or answer what these contemporary critical theories add to our understanding of the nineteenth century.
MORE: Feminists critical of transgender ideology even more hated in academia than conservatives: survey
IMAGE: Natata / Shutterstock
Like The College Fix on Facebook / Follow us on Twitter