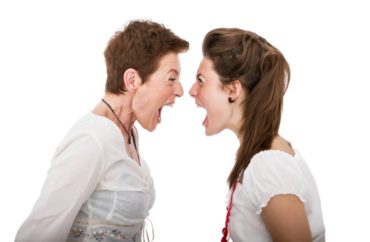 'Hard authoritarianism' versus 'soft authoritarianism'
One in three conservative academics and graduate students has faced disciplinary action, or threatened with it, for conveying their personal political beliefs, according to a survey on political discrimination and "self-censorship" in higher education.
The Center for the Study of Partisanship and Ideology research found a population at even higher risk: feminists who are critical of transgender ideology.
Conservatives in academia in the U.S., Canada and Britain are "virtually guaranteed" to face discrimination, report author Eric Kaufmann, politics professor at the University of London, wrote in a Wall Street Journal op-ed on his findings.
Kaufmann examined eight different surveys by graduate-level students and professors, which provided evidence for a lack of viewpoint diversity in higher education and existence of discrimination against conservatives and "gender-critical feminists."
He defined the latter group as women who "believe that biological sex is essentially what qualifies you for membership in the identity group of male and female."
Such academics "would defend the integrity of women-only spaces — such as women shelters — from those who are biologically male, someone like a trans woman," Kaufmann told The College Fix in a phone interview. They are left-wing feminists, who are attached to feminism because they are "attached to biological womanhood."
MORE: Meet the queer black woman leading the charge for free speech
On the bright side, most professors do not embrace cancel culture in its most radical form, he found. Many of them are not actively opposed to it, though, and younger cohorts are the most radical.
In the CSPI report, the professor broke down his concentrated findings into two categories: "hard authoritarianism," the experience of being canceled for speech, and "soft authoritarianism," which includes discrimination based on political opinions and the "chilling" effect of self-censoring in academia.
"This report seeks to cut away from the headlines to explore large-scale survey data for the US, Canada, and the UK," according to the executive summary. "Its unique contribution is providing robust quantitative analysis that reveals the nature and extent of punishment for speech and political discrimination from the perspectives of both perpetrators and victims."
More than four in 10 academics in America, and slightly more in Canada, indicated they would not hire a known supporter of President Trump. In Britain, one in three academics said they would not hire a known Brexit supporter.
"Between one-fifth and half of academics and graduate students are willing to discriminate against right-leaning grant applications, journal submissions and promotion cases," Kaufmann wrote in the Journal article.
His research highlighted, however, a unique observation: that "discrimination against gender-critical feminists is even worse than discrimination against Trump supporters or Brexit voters," he told The Fix.
Some 75% of American and British conservative academics say their departments offer a hostile climate for their beliefs, writes @epkaufm https://t.co/gxGQmz2I7S

— WSJ Editorial Page (@WSJopinion) March 7, 2021
'Low viewpoint diversity reproduces hostile climate that sustains monoculture'
Only 28 percent of American and Canadian academics expressed being comfortable with the idea of sitting down with a gender-critical feminist for lunch, compared to the 41 percent of academics who said they would sit with a Trump-supporting colleague.
Additionally, nearly three in four American and British conservative scholars specializing in social sciences and humanities say their departments present a hostile environment for their opinions. About two in five American centrists agree with this observation, as well.
Both hard and soft authoritarianism create "a powerful sense of fear and chill amongst political minorities, conservatives, and gender-critical scholars," Kaufmann told The Fix.
Just 9 percent of Trump-supporting academics indicated that they would feel comfortable expressing their political beliefs to other faculty members at their institution, the survey found. Though most of the British electorate supported the Brexit movement, 8 in 10 Brexit-supporting academics said they were uncomfortable with voicing their opinions to a colleague.
Roughly seven in 10 conservative American academics, moreover, said they self-censor in their profession.
MORE: Student affairs officers don't think students understand free speech
"Conservative scholars shy away from asking questions that go against the progressive consensus out of fear for their careers," Kaufmann wrote in his Journal article. "This chilly climate is picked up by conservative and centrist students, which in turn influences the pipeline of who continues on to graduate school and the professoriate."
Furthermore, the professor found that a majority of conservative master's students studying in the fields of social science and humanities are much more likely to believe that their beliefs do not fit in academia compared to their counterparts with opposing viewpoints. This leads conservatives to be less likely to pursue a career in academia.
This discrepancy is not the result of money, either, because conservatives and progressives are equally likely to cite finance as the leading factor in their decision not to choose academia as a career.
"In effect, there is a feedback loop: Low viewpoint diversity reproduces the hostile climate that sustains the progressive monoculture that has developed in many faculties over the past four decades," Kaufmann wrote in his op-ed.
Lack of diversity in academia has led to "conformity to a culture that is out of alignment with the nation's" in each studied country.
Generational difference in cancel culture
Similar to other studies on the same subject matter, the professor found that only 5 percent of American academics in the social sciences and humanities disciplines identify as conservative. Conversely, in the U.S. and Canada, left-wing academics outnumber conservative academics by a ratio of 14 to one.
Academics across generations tend to take a more neutral stance on the subject of cancel culture, but younger academics are twice as likely to call for the cancelation of a colleague.
The report's executive summary gives the example of a 30-year-old, far-left academic, who has a 50 percent chance of promoting at least one in four possible "dismissal campaigns" that involve "politically incorrect research findings." An equally progressive 70-year-old only has a 35 percent chance of doing so.
One statistic that shows the cancel culture trend is not disappearing anytime soon: Doctoral candidates are roughly three times more likely than older professors to support the cancelation of other scholars.
MORE: Meet the liberal young women helping their peers 'detransition'
This ongoing issue in academia needs a corrective, if academic institutions truly want to flourish in the future, but the "laissez-faire strategy" is not the appropriate solution, the professor (left) told The Fix.
While the Foundation for Individual Rights in Education and viewpoint diversity group Heterodox Academy are "doing a great job in trying to promote a free speech culture, and trying to provide resources for people to take legal action," their work is also "reactive" and "doesn't deal with the chilling effect," he said.
There is little if any "internal pressure" to safeguard academic freedom because an increasing minority of academics discriminate against their dissenting counterparts while few actively oppose cancelation, Kaufmann wrote in the Journal.
He favors a "proactive approach" that involves aggressive regulation of universities to ensure they are sustaining their obligations to academic freedom and prioritizing these obligations over others, such as social justice. Kaufmann calls for federal audits of public universities each year and potentially the levying of fines.
The problem is spreading outside of academia now, he told the Washington Free Beacon: "It's become quite pervasive across the U.S., Britain, and Canada. There is now a certain level of discrimination on the basis of ideology and politics."
MORE: University investigates feminist student for saying men can't become women
IMAGES: Marcogarrincha/Shutterstock, Eric P. Kaufmann
Like The College Fix on Facebook / Follow us on Twitter