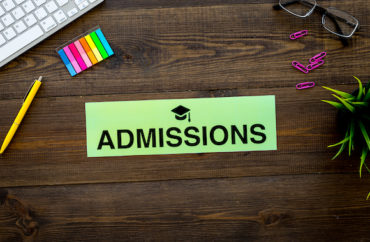 Cal State University San Marcos recently signed an agreement guaranteeing admissions for first-year and transfer students who are members of the Coalition on Black and African American Education.
CSUSM President Ellen Neufeldt signed a memorandum in late February with the coalition, described by the university as "a collection of community-based organizations that works to close educational equity gaps related to historically underrepresented students."
"Cal State San Marcos is signing an agreement this month with a group of community-based organizations representing the interests of Black students that strives to increase educational access and social mobility," its news release states.
The five-year agreement was "made possible by the work of many leaders of color, both on campus and off," it states. The deal goes into effect this fall, guaranteeing admissions to coalition members if they meet CSU admissions requirements and other related criteria.
California law bans affirmative action. In November 2020, voters reaffirmed that stance by rejecting Proposition 16, which would have repealed that law and allowed public universities to consider race in admissions.
The agreement does not violate that law, according to Margaret Chantung, Cal State San Marcos's chief communications officer. She said the coalition represents a wide swath of Californians of all races.
"Member organizations include faith-based and civic organizations as well as an entire school district," Chantung said via email to The College Fix. "These organizations represent students and families of all backgrounds."
She said the agreement "builds on CSUSM's longstanding commitment to engage with regional partners and school districts to support college access and opportunity for all learners in our region."
According to the news release, the partner organizations include: The View Church; Friendship Baptist Church; New Birth Church; Hera Hub Temecula; Inland Empire Men's Club; Concerned Parents Alliance/College Bound Programs; the North San Diego County Alumnae Chapter of Delta Sigma Theta Sorority, Inc.; the BSU Network; North San Diego County NAACP; and Education Services and Parent Engagement for the Val Verde Unified School District.
"As an anchor institution of our region, we're proud to develop and sustain this collaboration that will support and assist local students in their pursuit of a college education," Neufeldt said in the news release.
Asked to weigh in on the agreement, Californians for Equal Rights Foundation Executive Director Wenyuan Wu said public universities must be careful to follow the law.
"The California State Constitution has a strong equal protection clause, which prohibits the state (including public universities like CSU) from giving preferential treatment to or discriminating against any individual on the basis of race, sex, color, ethnicity, or national origin in the operations of public education, public employment and public contracting," she said via email to The College Fix.
"CSUSM's agreement with the Coalition on Black and African American Education may be rooted in benign intentions but will most likely violate California's constitutional ban on racial preferences, which was defended by over 57.2% of California voters (9.65 million) in 2020 on the state ballot."
Wu said ways to improve upward mobility and access to education in California include legal needs-based programs that don't take race into consideration, while further emphasizing that "race-based favoritism is unconstitutional."
WATCH: Hostile law students shout down constitutional law scholar who criticized affirmative action
IMAGE: 9 Dream Studio / Shutterstock
Like The College Fix on Facebook / Follow us on Twitter