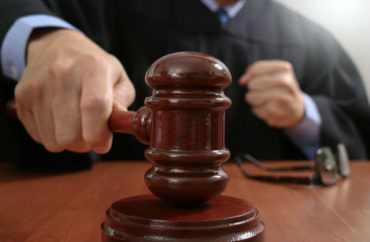 'Closely linked' to free-speech rights already protected in California
Greek life chapters at the University of Southern California scored a victory earlier this month after a California appeals court reinstated a lawsuit they had filed against the university over rush rules.
But they may have helped students far beyond USC and the Greek system. For the first time, according to a First Amendment watchdog, the court applied California's so-called Leonard Law to the associational rights of college students at both private and public universities.
USC fraternities and sororities filed suit against USC after Ainsley Carry, vice president for student affairs, established new requirements for participation in Greek life in fall 2017. They claimed the university violated their freedom of association.
University policy states that students have to complete at least 12 credit hours and maintain a 2.5 GPA before rushing a sorority or fraternity. Greek chapters allege that this will substantially hurt their membership going forward.
The Leonard Law is a California statute that extends First Amendment protections to students at private non-religious colleges in the state. Traditionally, it had only been applied to freedom of speech.
The case was dismissed at the trial court, on the grounds that the statute does not apply to freedom of association, and therefore the school was free to establish its own policies regarding student activities.
The appeals court disagreed. "The right of expressive association at issue here has been held to be 'closely linked' to First Amendment free speech rights," the court wrote, "and, indeed, partly 'implicit in' such speech rights."
The case could have massive ramifications for students across California regardless of whether the Greek chapters prevail in their lawsuit against USC.
The ruling reinstated the case, sending it back to the trial court, but did not rule on its merits. In fact, the appeals court didn't offer any words of encouragement to the plaintiffs, who have a "low but non-negligible likelihood of succeeding on the merits of their [Leonard Law] cause of action."
But also expands definition of 'genuine academic judgment'
The ruling produced both good and bad potential results, according to Zach Greenberg of the Foundation for Individual Rights in Education.
In a phone interview with The College Fix, Greenberg said this was the Leonard Law's first application to associational rights. But he didn't try to predict how the legal holding would affect the merits of the case: "We'll see where this goes now that the Leonard Law has been applied."
Greenberg's blog post on the ruling noted its novelty, since courts "are typically loath to question or overturn decisions regarding students' education."
It is "a boon to students' rights" giving California college students more tools to effectively fight administrative attempts to "stifle student organizational membership, leadership qualifications, and events," he wrote.
But the ruling is not without its drawbacks, said Greenberg, who serves as a program officer in FIRE's Individual Rights Defense Program.
Going forward, it "forecasts an unduly expansive definition of a university's 'genuine academic judgment,'" something courts had traditionally limited to university decisions on "student academic performance."
"The ruling's insinuation that such judgment applies to a broad array of matters, such as when students can join campus organizations, sets a potentially dangerous precedent for insulating university violations of students' rights from judicial vindication," Greenberg wrote.
USC spokesperson Ronald Mackovich defended USC's deferred-rush policy as evidence that it views academic success as "a top priority." It gives students time to adjust to "the social and academic challenges of higher education before participating in Greek life," he wrote in an email:
We believe that fraternities and sororities have a positive impact in the lives of our students who participate. We want to ensure our students are successful both in academics and Greek life. That is why we stand behind our policy and will continue to vigorously defend it when this case is heard once again in Superior Court. We maintain that the policy does not violate the Leonard Law and expect the Superior Court to reach the same conclusion when it reconsiders the policy in accordance with the Court of Appeal's decision."
Mackovich also noted that "at least 23" other universities in the Association of American Universities, where USC is a member, have similar policies regarding Greek life rush. He did not specify how many are in California and thus subject to the new, broader interpretation of the Leonard Law.
USC's Kappa Alpha Theta chapter, the lead plaintiff in the suit, did not immediately respond to an email from The Fix seeking comment on the ruling. The other plaintiffs are the USC chapters of Sigma Chi, Beta Theta Pi, Theta Xi and Tau Kappa Epsilon.
MORE: Greek orgs sue USC over rushing rules
IMAGE: everything possible/Shutterstock
Like The College Fix on Facebook / Follow us on Twitter