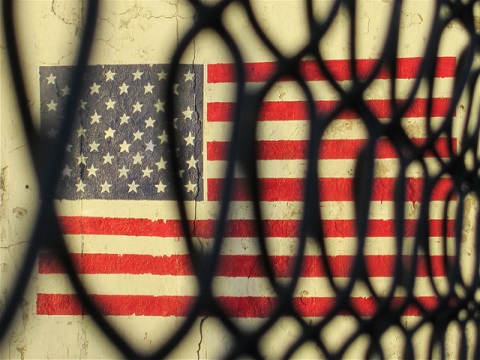 The campus speech rights group FIRE reports today on the latest bit of crazy from the state of California:
MODESTO, Calif., September 19, 2013—In a stunning illustration of the attitude taken towards free speech by too many colleges across the United States, Modesto Junior College in California told a student that he could not pass out copies of the United States Constitution outside the student center on September 17, 2013—Constitution Day. Captured on video, college police and administrators demanded that Robert Van Tuinen stop passing out Constitution pamphlets and told him that he would only be allowed to pass them out in the college's tiny free speech zone, and only after scheduling it several days or weeks ahead of time. The Foundation for Individual Rights in Education (FIRE) has written to Modesto, demanding that the college rescind this policy immediately.

"The video of Modesto Junior College police and administrators stubbornly denying a public college student's right to freely pass out pamphlets to fellow students—copies of the Constitution, no less!—should send a chill down the spine of every American," said FIRE Senior Vice President Robert Shibley.
Read more here.
Isn't it comforting to know that the vigilant academic bureaucrats in California are safeguarding students from offensive literature such as the U.S. Constitution? What a joke!
CLICK HERE to Like The College Fix on Facebook / TWITTER: @CollegeFix
(Image: ChrisGoldNY / Flickr)