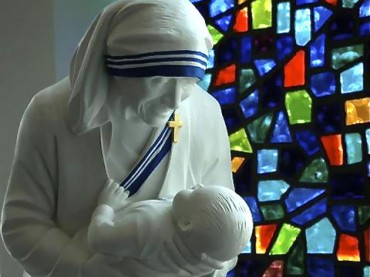 For anyone surprised that Jesuit universities had once covered all abortions in their insurance plans: The San Francisco Chronicle reports that an insurance policy approved by the state two years ago is getting a second look from the administration of Democratic Gov. Jerry Brown.
Santa Clara University and Loyola Marymount University told faculty and staff they would stop covering "elective" abortions – those that aren't medically necessary – because it violates their commitments as Catholic universities. The schools are affiliated with but not controlled by the Catholic Church.
Though the Department of Managed Health Care approved the Kaiser Permanente policy excluding "voluntary termination of pregnancy" from coverage in 2012, activists including the ACLU and Planned Parenthood are now calling on the state to deem all abortions "medically necessary" so they must be covered by insurance.
The schools appear to employ many faculty who don't care a whit for their religious identity:
"It's something we had not heard of before," said Stephen Diamond, a law professor who resigned from his scholar's position at Santa Clara's Markkula Center for Applied Ethicsin protest of the center's support of the policy change. "I was one of hundreds of faculty members objecting," he said. …

"That it was even up for debate was a complete shock to most of the people I know on campus," said Anna Muraco, an associate professor of sociology and member of the faculty Senate at Loyola Marymount. "What it's doing is to institutionalize discrimination." …

"Other faculty members have told me they're no longer comfortable in this environment," said Diamond, the Santa Clara law professor. Universities, he said, are supposed to be places of "shared governance," where teachers are consulted and take part in decision-making.
Read the full article, which gives short shrift to supportive voices at the schools, here.
Like The College Fix on Facebook / Follow us on Twitter
IMAGE: Ted Abbott/Flickr