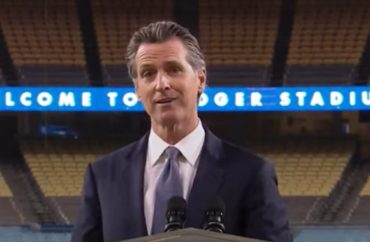 Tenure review would include DEI proficiency
California Community Colleges has asked for comments on a plan to require professors and other employees to exhibit aptitude in skills related to "Diversity, Equity, Inclusion, and Accessibility."
The comment period for the proposal is open until the end of April.
The proposed regulation would require evaluations to consider an employee's "proficiency in diversity, equity, inclusion, and accessibility (DEIA)-related competencies that enable work with diverse communities."
It would also weigh these competencies and "anti-racist principles" when making tenure decisions.
Another section states that "[d]istrict employees must have or establish proficiency in DEIA-related performance to teach, work, or lead within California community colleges."
Regarding the performance of professors in the classroom, the proposal states "faculty members shall employ teaching and learning practices and curriculum that reflect DEIA and anti-racist principles."
Administrators would give "significant consideration of DEIA and anti-racist principles" when reviewing policy, funding, and program-related decisions.
The DEIA standards would be set by the chancellor's office.
"This work also aligns with the Governor's Recovery with Equity Taskforce recommendation to 'incorporate equity-centered practices into teaching and learning, grading, annual evaluations, and faculty review/tenure processes' by 2025," the proposed rule announcement stated.
The College Fix emailed Professor Jim Mahler for comment on the possible benefits or consequences of the proposal. Mahler holds several union leadership positions with the California Federation of Teachers and teaches in the San Diego Community College District.
MORE: Jordan Peterson explains why he is leaving academia
The Fix also asked Mahler how the proposal would affect academic freedom and unbiased teaching, but he did not respond to an email sent in the past week.
However, other academics have raised concerns.
Former UC Santa Cruz professor John Ellis told The Fix via email the proposal is "political in nature" and "really demands political conformity of all employees."
"Anyone who must respond to these demands knows that if they give the response that is their natural one, they may damage their chances of appointment, retention, or promotion," the chairman of the California Association of Scholars said. "No policy should ever force the expression of politically conforming opinion in this way."
The proposal points to a broader problem in academia, Ellis added:
The proposal is one more sign that an intolerant politically radical sect is firmly in control of American higher education. Its control is now so complete that it is able to force conformity with its fringe political views. DIE is in reality an ingenious mechanism whereby the radicals gain complete control of appointments in academia, including most notably STEM fields, which had held out longer than most.
Professor Ellis has concerns that this will not only harm academic freedom, but also minority students.
"I can't think of a better way to stop students from trying their hardest," he said. "Students need to be motivated by telling…that the outcome depends on them, not on some race-based formula which will award them results they never achieved. That doesn't help—it damages."
"The spread of this ideology is relentless, it is mindless, and it needs to be stopped," he said.
Academic group concerned about promotion of 'dubious political ideology
The National Association of Scholars has similar concerns.
Research associate John Sailer said the proposal's required support for "culturally affirming DEIA" and "anti-racist principles" creates, in his words, an "ideological litmus test" and "straightforward violation of academic freedom."
Sailer wrote in his analysis that the plan "would not only violate academic freedom and enforce adherence to a dubious political ideology" it would "transform teaching throughout the entire system, under the pretense of 'culturally affirming pedagogy' and 'holistic assessment methods.'"
MORE: University to disband its office of Equity and Inclusion
IMAGE: California Governor Gavin Newsom/YouTube
Like The College Fix on Facebook / Follow us on Twitter