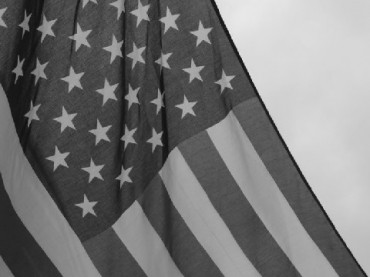 A group of students were outraged at Live Oak High School near San Jose, California after school administrators told students they could not wear T-Shirts that featured the American flag on campus. Yet T-Shirts featuring the Mexican flag were be permitted.
These rules were handed down as the school prepared to celebrate Cinco de Mayo–the holiday that commemorates Mexican independence.
A small group of students decided to wear American flag apparel, as a display of patriotism, instead of Mexican-themed apparel. That's when school administrators issued the new ban on American flag clothing, fearing a conflict with the Cinco de Mayo celebration.
The case dates back to the 2010 school year. Last month, the 9th Circuit Court of Appeals ruled that the school has authority to ban American flag t-shirts.
Inquisitir reports that the 9th Circuit did not agree with students' claim that their First Amendment rights had been violated:
When some students allegedly told officials at the California high school that trouble could occur if their peers went ahead with plans to wear American flag shirts to class on Cinco de Mayo, the school told the patriotic teens to either turn their shirts inside out or go on home. They went home.

Even though the American flag-wearing students have since graduated. A lower federal court threw out the free speech lawsuit in December 2011. Chief Judge James Ware, who has since retired, said, "Our Constitution grants public school children only limited First Amendment rights when they enter the schoolhouse gates."
Like The College Fix on Facebook / Follow us on Twitter