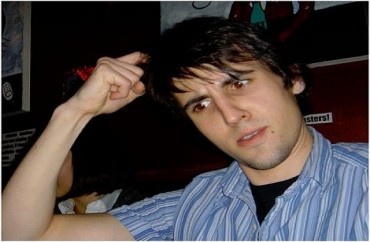 Cotati-Rohnert Park School District in Sonoma County, California, is courting controversy over the restructuring of its grading scale.
Called the "equal interval scale," it "departs from the traditional A to F scale in which students receive F's for scores below 59 percent."
"Instead, the scale awards F's only for scores below 20 percent."
Twenty through 40 percent would be the range of "D" grades, 40-60 percent would "C's," and so on. An "A-" would be between an 80 and 85 percent which, for most of academic history, has been a "B."
Regarding the drastically lowered "F," Superintendent Robert Haley says that "They've [students] still flunked, but they don't have as much to do mathematically to climb out of the F range."
"It doesn't eliminate the F; it doesn't lower the bar."
Doesn't …??  Uh huh, right.
Some teachers have tried to hang on to the traditional grading system but have been tripped up by a blanket new policy that students, even if they do not hand in homework or take a test, get 50 percent. Under the new rule, it's possible for a student who skips a test to receive a better grade than a student who takes the test and does poorly.

"This is just incomprehensible. I don't have words," said Lanny Lowery, who has taught English at Rancho Cotate High since 1980.

Tech Middle school math and science teacher James Gregoretti […] said he has math students who normally would be failing earning C's. He has a science student with a 23 percent grade getting a D-, he said.

"This isn't giving a student hope," he told the board in September, "it is lowering standards in order to raise grades."

"Most of the kids that I talk to, who know of the new inflated grading scale, think that it would make a lot of students not try as hard because they know they don't have to," [math and science teacher Peter Dudik] said.

"And parents are confused as to why scores around 50 percent are getting C's and above."
Others, like teacher Valerie Ganzler, have warmed up to the new system.
"I would see students in my classroom who for whatever reason, they would see themselves get further and further behind and at some point you would see some give up and check out," she said.
"Having grades that are equal intervals, it is always possible for those kids to catch up."
But veteran teacher Lowery says the whole scheme is "a lie."
He points to a student of his who earned a grade in the 80% range early in the term, and later one around 25%. He then stopped coming to class. With missed assignments scored at 50%, this guy's total average was around a 49% — a "C" in the new system.
In a traditional grading scale, this student would have had a 3%.
Need I point out that kids from these schools will be in for a rude awakening once out there in the real world?
h/t: Truth Revolt.
Like The College Fix on Facebook / Follow us on Twitter
IMAGE: minusequalsplus/Flickr