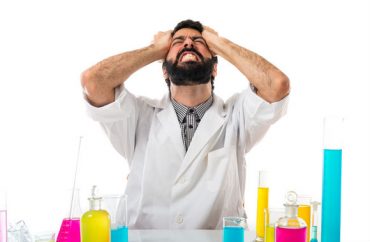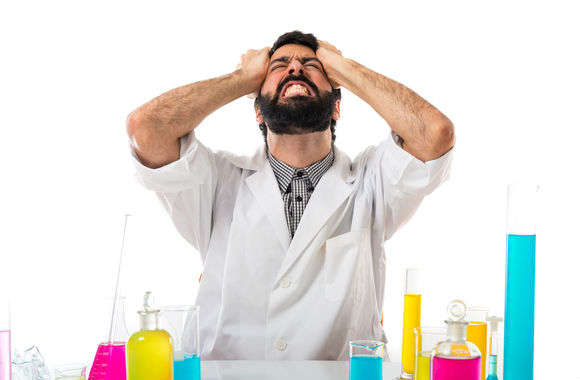 The 'easy, intoxicating fervor' of virtue signaling
Whenever you feel tempted to take potshots at students for their antics against speakers like libertarian scholar Charles Murray (a constant struggle), keep in mind that they probably learned it from a supposed authority figure.
New York Times columnist Frank Bruni makes this point in his latest column about the "intellectual impoverishment" that led Middlebury College students to shout down and physically threaten Murray and his faculty sponsor:
I worry that in too many instances, the groves of academe are better at pumping their denizens full of an easy, intoxicating fervor than at preparing them for constructive engagement in a society that won't echo their convictions the way their campuses do.
Off campus in the halls of power, that "easy, intoxicating fervor" is the motivation behind state lawmakers' attempts to punish their less enlightened colleagues in other states.
MORE: Professor put in a neck brace for protecting Charles Murray
A California law took effect this year that prevents state employees – public university professors included – from taxpayer-funded travel to states with laws that purportedly discriminate against sexual and gender minorities (North Carolina, Kansas, Mississippi and Tennessee).
When the bill was signed into law last fall, The Sacramento Bee noted the problems it could cause for California college sports teams.
But as Daily Bruin columnist Abhishek Shetty argues, the bill is actively harming California's own employees – not to mention academic freedom – in its sloppy bid to exact economic revenge on socially conservative states:
A UCLA professor is on the brink of finishing a seminal paper, but needs to meet one last time with a professor from the University of Kansas. But California won't let him go, just so they can send a message to Kansas Gov. Sam Brownback.
MORE: Accept transgenderism or pay the price, Calif. Christian colleges told
While the California travel ban's aim is to force other states to adopt California's progressive sexual values, it's actually preventing academics across state lines from collaborating together, "an otherwise common occurrence" in a university setting, says Shetty:
Jennie Brand, a UCLA sociology professor, said the ban might affect her future plans. Brand said that she was considering visiting a professor at the University of North Carolina at Chapel Hill, with whom she is collaborating. However, under AB-1887, the university may not be able to fund such travel through its departmental funds. …

What's more, the universities at the blacklisted states hold conferences that can be crucial for the exchange of new ideas. For example, UNC-Chapel Hill holds the Water and Health Conference, which researchers from UCLA's Luskin Center for Innovation attended last year to present on the link between water quality misperception and adverse health. If researchers wanted to attend the conference again in the future, they might not receive funding from the university to cover the trip.
Lawmakers are deluded if they think the withheld revenue from "a plane ticket and staying over for a few days" is going to make the slightest dent in the targeted states' economies:
More importantly, the state is preventing the exchange of academic ideas from taking place with this plan. These four states contain several major universities, including UNC-Chapel Hill, Duke University, Vanderbilt University and the University of Kansas. AB-1887 would stifle research between California professors and professors at these universities and discourage future collaborations between them. Moreover, preventing research does not do anything to advance LGBTQ rights, which is the state's purported aim.
MORE: Professor injured at Middlebury says colleagues egged on students
The law already includes an exception intended to protect California's own revenue stream ("travel needed to maintain grant funding"), according to Shetty, so if the Legislature "claims to care about science and research," it should add another exception for everyday academic travel.
I'll go a step farther and say the Legislature and Gov. Jerry Brown should stop virtue signaling through law, recognize the implicit tolerance within federalism, and stop demanding that people agree on everything to work together on anything.
It's an "easy, intoxicating fervor" that will almost certainly produce more Middleburys – and more UC-Berkeleys.
MORE: Berkeley Republican recounts night of terror in riot against Milo
Like The College Fix on Facebook / Follow us on Twitter
IMAGE: Shutterstock