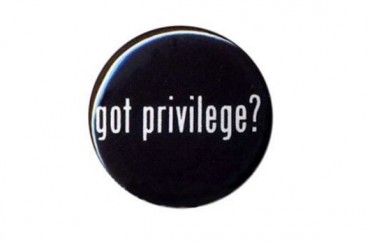 Don't they know better by now?
Some Cambridge University students are miffed at the theme for a May ball organized by the Trinity Hall college — "Tokyo to Kyoto."
"The vibe they are going for with the Orient Express is white people travelling in first class on a train, visiting 'exotic' places with the inherent sense of privilege that comes from being a rich tourist … it's going to be a white presentation of these places they're trying to represent, full of stereotypes, which is erasing and gross," said student Ploy Kingchatchaval.
Another added the always-popular "It just makes me feel uncomfortable."
The ball committee says the theme is just to "celebrate the diversity of world culture."
The controversy surrounding the balls is the latest example of students taking a militant approach to political correctness and enforcing it on campuses across Britain.

An 'Around the World in Eighty Days' party at Cambridge's Pembroke College was cancelled recently over complaints it was racist.

And earlier this week more than 100 Oxford University students marched through the streets for the statue of 19th century colonialist Cecil Rhodes to be removed.
RELATED: University cancels free yoga class, says practice is 'cultural appropriation'
Feminist writer and activist Julie Bindel, who has been banned from various student campuses after saying she didn't believe transgendered women are authentic women, said the recent hike in political correctness is "all about class".

"Media and journalism and the universities are filled with the middle classes," she told The Sunday Times Magazine.

"Colleges are packed with kids who have never been challenged on their views – not in school, not by their parents.

"It's full of pampered tossers who, in truth, have no idea what a safe space is."
Although in this case Ms. Bindel appears to be sympathetic to the anti-PC crowd, keep in mind she's the activist who advocated putting all men "in some kind of camp," and said "heterosexuality won't survive 'unless men get their act together, have their power taken from them and behave themselves'"?
She's also opined that gender should be dismantled because it is "an imposition of subordination on women."
The Free Speech University Rankings show a 10% increase from last year in censored speech at UK colleges.
"The most common cases of censorship were found to be centred around transgender debates, atheists and secularists, Israel and the boycott, divestment, and sanctions (BDS) movement, lad culture, and Muslim clerics."
RELATED: Columbia professor: What you call 'cultural appropriation' is simply human nature
RELATED: Black Student Accuses Gay White Men of White Privilege, Cultural Appropriation
Like The College Fix on Facebook / Follow us on Twitter