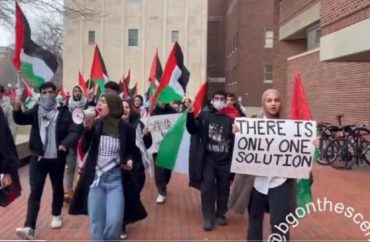 'False liberals who actively supported the progressivist degradation of our colleges and universities ought to be ashamed of themselves,' Daniel Mahoney wrote
The demands to destroy the Jewish state issuing from campuses across the country are only the latest symptom of our cultural nihilism, and liberals as well as progressives are complicit in its destruction.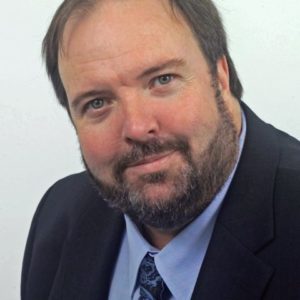 "The better liberals, humane and decent people, are rightly shocked by professors, students, and activists who celebrate or apologize for the savage nihilism of Hamas or who think that these cruel ideologues and terrorists…somehow represent the legitimate interests of the Palestinian people," political scientist Daniel Mahoney wrote Monday in The American Mind. Mahoney (pictured) is a senior fellow at the Claremont Institute and politics professor emeritus at Assumption University.
"But what reason do we have for being surprised?" Mahoney wrote.
He went on to describe how universities have institutionalized a hatred of Western civilization, now manifest in the call to destroy Israel:
English departments everywhere have given up teaching literature and humane letters and now specialize in the hate-filled jargon that defines "post-colonial" studies and discourse. "Intersectionality" is the order of the day—everyone who desires to be ideologically correct must unthinkingly parrot demands for CRT, gender ideology, abortion on demand, environmental extremism, sympathy and support for radical regimes and ideologies, contempt for religion and traditional morality, and a hatred of the West—above all for Israel, which is freely compared to apartheid South Africa and, most obscenely of all, Nazi Germany.
Even more, campus DEI departments enforce this "new regime" in a totalitarian manner, suppressing dissent from conservatives and independent thinkers.
Mahoney cited a 1970 essay by English writer and journalist Malcolm Muggeridge called "The Great Liberal Death Wish," published by Hillsdale College's monthly digest, Imprimis, in 1979.
Muggeridge wrote "the efforts that men make to bring about their own happiness, their own ease of life, their own self-indulgence, will in due course produce the opposite."
This observation led him "to the absolutely inescapable conclusion that human beings cannot live and operate in this world without some concept of a being greater than themselves, and of a purpose which transcends their own egotistic or greedy desires."
Without a transcendent purpose, campus liberals capitulate to the anti-Western ideologues who yell the loudest.
Mahoney wrote in his piece that "those false liberals who actively supported the progressivist degradation of our colleges and universities ought to be ashamed of themselves."
"Those who marched with the totalitarian Marxists and Maoists of BLM (who now predictably cheer Hamas on) in the summer of 2020—whether foolish white progressives or 'useful idiots' like Senator Mitt Romney—are complicit in the madness that has taken hold of our political culture," he wrote. "They are also fools."
Now demanding the destruction of Israel, it may only be a matter of time before the "anti-colonialist" nihilists come for the liberal institutions that have housed and defended them.
MORE: 'Wokeness has replaced gratitude': conservative scholar
IMAGE: BGOnthescene/Twitter; Claremont Institute
Like The College Fix on Facebook / Follow us on Twitter