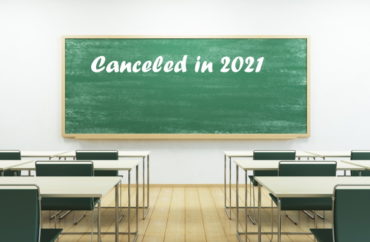 Some 135 speakers, signs, statues and more have been canceled on campus over the last year, according to The College Fix's Campus Cancel Culture Database, which tracks such incidents.
There have been a total of 135 successful cancelations, coupled with another 106 attempts, for a total of 241 campus cancel culture incidents during 2021.
The database serves as a one-stop shop to monitor, chronicle — and remember — the effect of cancel culture on higher education. It seeks to document every example of targeting and suppression in an age of censorship, memory-holing and soft totalitarianism.
Over the last 12 months the genre that saw the most cancelations was building names, with 40 such examples. The names represent former U.S. presidents, governors, judges, Declaration of Independence signers, scientists and other pioneers from U.S. history. The most common thread among the names stripped from buildings was some relation to slavery or racism.
Coming in second: professors who endured serious professional repercussions for something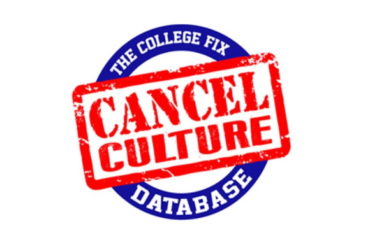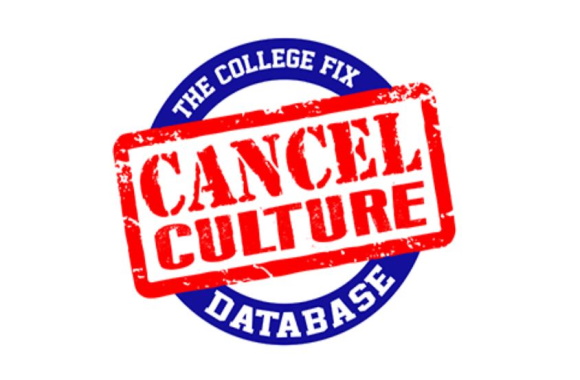 they said, wrote or did. There were 31 such examples over the past year, including a CUNY School of Law dean who canceled herself after using the term "slaveholder" in a meeting.
Other examples include a Georgetown University law professor who was fired for saying black student performance is "lower" and a University of Miami law professor whose contract was not renewed because of his pro-Donald Trump tweets.
Many other types of cancelations took place in 2021. The University of Texas at San Antonio dropped its "Come and Take It" flag from football games. Trump, Ted Cruz and Rudy Giuliani all had honorary degrees revoked. Crusader and Gaucho mascots were laid to rest.
Cancel culture continues to grow and shows no sign of stopping. It represents an illiberal assault against freedom of speech and association as well as faith, academic discourse, open inquiry, the arts, unpopular or controversial ideas, and much more.
Upon initial publication in September 2021, the Campus Cancel Culture Database contained more than 1,400 entries spanning from about 2013 to 2021. Since that time, The College Fix has continued to add entries and will continue to do so into 2022 and beyond.
The database defines cancel culture as any effort by people or groups to identify someone or something as offensive or unacceptable and seek in some way to censor or punish the transgressor or item.
Below is an outline of the 2021 cancelations:
Books: 2
"Pudd'nhead Wilson" — Mark Twain
"To Kill a Mockingbird" — Harper Lee
Buildings/Names: 40
(represented with 27 entries in the CCC database, as some schools did multiple renamings)
Stephen Douglas; T.H. Huxley; David Starr Jordan; Serranus Clinton Hastings; Thomas Cooper; Benjamin Van Cleve; Joseph P. Bradley; Carl Linnaeus; John Mead; Alice Paul; Thomas Nelson Jr.; John Tyler; Cloyd Heck Marvin; Augustus Baldwin Longstreet; Charles Carroll; William Paca; Lord Thomas Fairfax; Washington Manly Wingate; John Marshall; George Merrick; Henry Fillmore; E.E. Davis; William Booth Taliaferro; Richard Lee Morton; John G. Tyler; Bibb Graves; Harry Byrd; Joseph Eggleston; Charles Vawter; Elbert Trinkle; Francis Eppes; George C. Wallace; Robert A. Millikan; Harry Chandler; Ezra S. Gosney; William B. Munro; Henry M. Robinson; Albert B. Ruddock; Robert A. Millikan; and Dixie State University.
Curriculum: 7
Med schools deny biological sex
Referencing 1993 case in which a Central Michigan basketball coach was fired for using the "n-word" while addressing players
"History of Karen" course canceled
Survey about perspectives on BLM and COVID censored
Course on innovative policing tactics canceled
Professor suspended indefinitely in fallout from exam question with censored slurs
Chaucer, Beowulf and Milton to be replaced with "decolonized" English curriculum
Flag: 1
University drops "Come and Take It" flag from football games
Guest speakers: 5
Jon Meacham, Eric Zorn, Dorian Abbot, Joe Basrawi and Joe Biden
Honorary degrees: 5
Rudy Giuliani (at two campuses), Donald Trump (at two campuses) and Ted Cruz
Israel: 1
Pro-Israel student group vetoed at Duke University
Mascots: 2
Crusaders and Gauchos
Painting/picture: 4
White student dressed as Native American, Queen Elizabeth, "Three Peoples" mural, and mural of slaves being freed
Police: 2
University denies "Back the Blue" T-shirts, ICE withdraws from job fair after activists complain
Professor comments: 31
College won't rehire instructor who said she is "sick of talking about Black Lives Matter"
Professor Randy Rapp removes term "Wuhan virus" from syllabus amid student backlash
Astronomer retracts paper on use of data to make hiring decisions because it could harm "women and minorities"
Theater professor suspended after he declines to show sympathy for fake racism controversy
Professor put on leave after alleged misogynistic, Islamophobic blog discovered
Music Professor Bright Sheng ousted from class after students complain about Shakespeare film featuring blackface
Professor told by administrators to remove term "China virus" from syllabus after social media uproar
"Grievance studies" hoax Professor Peter Boghossian says he resigned facing another investigation by admin
University refuses to rehire math Professor Greg Manco who criticized slavery reparations
Professor Louis Kwame Fosu fired for complaints about school's alleged lack of diversity
ECU professor resigns after vulgar anti-Juneteenth Facebook post
Structural racism controversy forces resignations of two white professors from top medical journal
University refuses to renew conservative law Professor Dan Ravicher's contract over pro-Trump tweets
Duke University scholar John Staddon booted from APA chatroom for suggesting there's only two genders
Canadian Professor Rima Azar suspended for "denying systemic racism" on blog
Society blocks video of San Jose State Professor Elizabeth Weiss lecture: "too racially charged"
Professor Dinah PoKempner canned after using N-word in discussion on hate speech
University won't rehire instructor John Ucker after using the phrase "Chinese Virus"
Intellectual magazine removes Professor Alaric Naude's column critiquing critical race theory
Yale's Bandy Lee claims she was "unlawfully terminated" after anti-Trump tweets
CUNY School of Law dean cancels herself after using the term "slaveholder" in meeting
Portland State put "gag order" on Professor Bruce Gilley's video exposing academic censorship
Georgetown fires Professor Sandra Sellers for saying black student performance is "lower"
Collin College fires Professor Lora Burnett who tweeted about Mike Pence's "demon mouth"
Professor suspended for telling students he avoided a drag bar once, lawyer says
Professor Jocelyn Mitchell resigns from project after 13-year-old "racist, sexist" blog post resurfaces
Professor John Eastman terminated after speaking at Trump January 6 rally
"It was a witch hunt": After 22-year career, Professor Charles Negy fired after controversial tweets
Smith College whistleblower resigns amid backlash with powerful resignation letter
Professor Robert Schuyler resigns after controversy regarding Nazi salute, free speech
Seton Hill severs ties with adjunct professor who posted about new civil war
Restaurant: 1
Cop-supporting coffee shop owner bullied off Boise State
Statues: 6
Tiananmen Square memorial, Walt Whitman statue, James McGill statue, "The Gossips" statue, Revolutionary War statue, Land Run monument
Student groups: 2
Young Americans for Liberty, Turning Point USA
Theater: 3
"Haroun and the Sea of Stories" play canceled, oldest all-male musical comedy troupe to accept women, college apologizes for operetta it staged 11 years ago, deletes old photos of it
MORE: Check out the entire Campus Cancel Culture Database
IMAGE: Shutterstock
Like The College Fix on Facebook / Follow us on Twitter