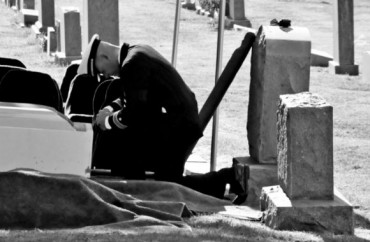 A flyer hung at the University of Colorado-Colorado Springs by a self-described social justice group suggests veterans at four-year universities are a disruptive threat that should be banned from campus.
The flyer, put up at the public university Thursday by a group calling itself the "Social Justice Collective Weekly," argued veterans openly mock safe spaces and diversity efforts, which violates the school's mission.
The flyer, which used a newsletter-style format, added it is "frightening" for some students to have vets in their classes, describing former service members as "overwhelming" and a distraction. It also suggests the "military culture" is akin to a "white supremacist organization," and that veterans are typically associated with "right-wing groups such as the tea party and NRA."
The flyer ends by saying veterans should be allowed to go to trade schools or community colleges, but that "in order to protect our academic institutions we must ban veterans from four-year universities."
Hey @BreitbartNews the latest news from #UCCS https://t.co/4wUFlOu9WI Chancellor allows #illegal acts go unchecked against #Veterans pic.twitter.com/OsuVtCxy19

— Trash Panda (@OnlyTrashPanda) August 25, 2017
The University of Colorado-Colorado Springs is the same campus at which professors last year called the Founding Fathers "terrorists," and claimed the nation's founding ideals were a "fabrication." Also last year, professors teaching an online medical humanities class there told their students to drop the course if they disputed man-made climate change.
A local news report on the flyer by KKTV-11 News notes that the flyer's authors say it is the first issue, adding "it was reportedly approved by the university and posted on a bulletin board. The school says anyone is allowed to post items on the board."
The news station adds that every single student they interviewed disagreed with the flyer's sentiments, and students have also been taking them down.
"UCCS told 11 News the author is not a current student and couldn't confirm if they were previously enrolled," the station also reported. "We emailed the address on the newsletter, but haven't heard back as of Friday morning. The author is listed in the article as Terry Steinawitz. UCCS said there is not a student by that name, and 11 News wasn't able to find any records of anyone who goes by that name in Colorado. According to email responses to 11 News viewers by the editors of the letter, they say they are using fake names to protect themselves."
On Friday, the University of Colorado Colorado Springs chancellor issued a statement that the flyer was hung by a "non-UCCS group" and voiced his disagreement with it, but also defended free speech.
"Just as I disagree with anyone who says that we should refuse a UCCS education to someone who ascribes to a religious faith, I disagree with anyone who says that we should refuse veterans a UCCS education," Chancellor Venkat Reddy stated.
"We recognize the pain caused to many in our community. Consequently, I call upon the UCCS community to recognize the value of free and open discourse, while simultaneously standing firm in the inclusive values of our diverse community. If concerns exist about safe expression of ideas, our faculty and staff work diligently and are available to bridge gaps between disparate viewpoints," he added. "We know our student veterans to be high achieving individuals with diverse viewpoints and values, and all of us are enriched by and fortunate to have the military community represented in our classrooms and campus spaces."
A University of Colorado-Colorado Springs spokesperson told Campus Reform the flyer was posted "on an open community bulletin board in our University Center." The spokesperson added it "does not represent the views of the University of Colorado-Colorado Springs … as a university, we value the contributions of veterans to the campus as well as to the broader community and nation."
MORE: Students Told to Disavow 'American-ness, maleness, whiteness, heterosexuality'
Like The College Fix on Facebook / Follow us on Twitter