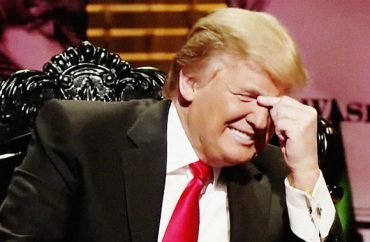 UPDATED
Multiple bias incidents related to comedy documentary
Lawrence University will not recognize a student group that promotes free speech a week after the group's screening of Can We Take a Joke, a comedy documentary, descended into mayhem.
Two days before a student government committee issued its recommendation against recognizing Students for Free Thought, the administration suggested the group could be rejected because of its views.
That led a civil-liberties group that helped produce Can We Take a Joke to warn the private university it was undermining its contractual promises to students, and may be legally liable for the student government's action.
Student critics of the documentary at last week's screening said it was intentionally "triggering" and offensive. The school said it's reviewing several bias incident reports that were related to the screening.
'Recognition is a privilege'
The debate over Students for Free Thought's status played out at Monday's meeting of the Community Council, the student government, where the group sought to extend its one-week "trial" recognition.
General Secretary Jazleen Galvez said the Steering Committee was recommending against recognizing the group, citing its allegedly "anonymous" membership and opaque membership criteria.
She also cited its similarity with existing student organizations, without naming any. Council President Lewis Berger could only indirectly compare it to a "conservative" group on campus.
Steering Committee members alleged that the group maintains a secret Facebook group.
"Recognition is a privilege," not a right, Berger told Students for Free Thought supporters at the meeting.
"I want to say this group was denied recognition because of political biases against our group." said Chris Wand, who co-founded the group, during the open forum after the vote against recommending recognition.
He claimed council members had campaigned against the group on social media, discouraging others from donating to the university if the council recognized his group.
MORE: New comedy documentary to be screen on college campuses
The only publicly identified Facebook page for Students for Free Thought was created Friday night by Wand, the same day The Lawrentian published its story on the Wednesday screening. It lists and identifies six members of the group.
Wand confirmed to The College Fix that the council had gone beyond simply hearing the Steering Committee's recommendation, and indeed denied permanent recognition to the group. He declined to comment further on the events of last week. (The archived video of the meeting is unclear.)
'White terrorists on training wheels'
The May 17 screening of Can We Take a Joke, which chronicles how "outrage culture" is hurting comedy, was disrupted more than once by hecklers.
Mid-screening, Vice President for Diversity and Inclusion Kimberly Barrett – who had invited the entire campus to the screening – halted the film when a "heated argument broke out" in the audience, The Lawrentian reported Friday.
During the council meeting's open forum Monday, junior Sabrina Conteh said that Free Thought co-founder Wand allegedly told her at last week's screening: "If you don't shut up I will have to call campus security."
She wrote a letter to the editor in The Lawrentian Friday calling Students for Free Thought "white terrorists on training wheels," apparently because in her view, they didn't warn the audience about the film's content.
"Last night, I went to a sloppy white supremacist propaganda screening veiled as a forum for 'free speech and logical thought,'" wrote Conteh, who came to Lawrence from the prestigious Georgetown Day High School in Washington, D.C. "As it was advertised, it became immediately clear that this was a hotbed for rape jokes, racial and gender slurs."
MORE: The College Fix reviews 'Can We Take a Joke?'
The film promotes "white nationalist rhetoric" because it tells "black and brown bodies and [sic] that our lives don't matter," she wrote.
Last year Conteh co-hosted a discussion on "respectability politics," a concept that is applied pejoratively to minorities who try to fit in with the majority.
Selena de Leon, a student who identified herself as Conteh's friend, said another member of the group, Jacob Berman, verbally accosted Conteh when she asked him if he was drinking alcohol in the screening.
"I'm wondering why the safety of students there were [sic] not put first as far as continuing the dialogue," de Leon said at the meeting.
"For a white man to be in this space, holding white male privilege, to be able to drink in this space when a black woman, who is exercising her right to free speech, cannot stay at this event…" she said, trailing off.
De Leon went on to claim Wand told her he "identified as alt-right" during a lengthy conversation outside the screening, which "concerned" her as a "black body on this campus."
She filed a bias incident report against Wand because he grabbed her wrist while she was trying to shield Conteh from his camera lens, de Leon claimed.
MORE: Comedienne threatens to leave comedy because of college party
"She [Conteh] said 'you do not have my consent,'" according to de Leon.
De Leon said she contacted Barrett, the vice president for diversity and inclusion, Monday to ask about the status of her report.
"I got a response that, in summary, said they had received a flood of reports coming in. And that they would respond to them as soon as possible," de Leon said. "I question the leadership of this group [Free Thought]."
In a Facebook post Friday, Conteh encourages others to file bias incident reports against Wand and another Free Thought member.
Wand uploaded three videos from the screening event to Facebook Monday afternoon, but they didn't stay up long.
The Fix viewed one minute-long video, moments before all three were removed Monday evening. It showed the white cameraman being confronted by a black woman who tells him he has no right to record. He asks her to explain what law prohibits unwanted video recording. The video ends after the videographer asks those around him to record.
"[T]his is all blowing up way faster than i expected," Wand told The Fix in a Facebook message Monday. He said he's seeking legal advice.
Bias reports 'will be acted upon'
Barrett wrote a message to students, faculty and staff Saturday night, saying she had heard "heartfelt objections to the premise of the film" at the screening, and "understandable anger" about the film's content in the following days.
While she "did not witness any of our students engaged in hate speech" at the screening, Barrett said she received "several" bias incident reports related to the screening.
"Each of these reports will be reviewed and acted upon," she wrote without elaborating. Then she suggested the Community Council would consider "all the feedback they have received" about Students for Free Thought when judging whether to formally recognize the group.
Lawrence University suggests student group could be punished for screening comedy documentary by The College Fix on Scribd
At the open forum, de Leon accused Barrett of complicity.
"Regardless of the fact you didn't see" the assault described by de Leon, "it happened," de Leon said. She claimed others at the screening had seen Wand grab her.
You explicitly promise free speech
The Foundation for Individual Rights in Education (FIRE), which helped produce Can We Take a Joke, saw a different threat from Barrett.
In a blog post Monday before the council vote, FIRE's Nico Perrino said the university's broad definition of "bias incident" – which includes "the use of degrading language or slurs, spoken or written" – could be used to punish or chill the expressive rights of Students for Free Thought.
The student group might have legal recourse against Lawrence if it is penalized in some way for its expression, according to Perrino. Its student handbook reads:
It is acknowledged that every member of the community retains the unrestricted right to freedom of expression so long as that expression does not interfere with the safety of either personal or property interests, nor violate the Honor Code.
MORE: Lawrence University creates new diversity positions
The university is "morally and perhaps even contractually obligated to ensure" it keeps this promise when the Community Council considers recognizing prospective student groups, said Perrino.
Suggesting the student government can reject a group in response to negative feedback about its views is sanctioning "viewpoint-based discrimination," he said:
When a university delegates its authority over student organizations to a student government, it must ensure that its agent does not violate the free speech promises that bind the university.
A message to the Lawrence University community from Dr. Kimberly Barrett, Vice President for Diversity & Inclusion. https://t.co/4FL5zU9gqu pic.twitter.com/4K7a6omIzt

— Lawrence University (@LawrenceUni) May 21, 2017
Lawrence is relatively new to explicitly protecting academic freedom. Only in February did it add an "Academic Freedom Statement" to its website that says community members "are free to engage in, speak on, and write about scholarly research and creative activity without fear of censorship or retaliation."
Right below that statement is another adopted on the same day: "Statement on Inclusion."
Barrett did not immediately respond to a query Monday night. Neither did university spokesman Craig Gagnon.
Lawrence has been dealing with racial tensions on campus for at least a year.
It added diversity positions so its nonwhite students wouldn't have to "educate our community" on race and identity. Barrett also hosted race-segregated meetings about race this winter, the Post-Crescent reported.
The university also wants to be a national player in diversity conversations.
It's hosting its first-ever diversity conference this summer on "inclusive" teaching techniques, organized by Barrett. The featured speaker is Columbia University psychologist Derald Wang Sue, who helped pioneer the study of microaggressions.
UPDATE: Selena de Leon has hidden her Facebook post on the council meeting since this story was published. A screenshot of her post has been added. A screenshot of Sabrina Conteh's post calling for students to file bias complaints has been added as well.
CORRECTION: Students for Free Thought co-founder Chris Wand said members of the Community Council discouraged others from donating to Lawrence University if the council recognized his group. The article has been amended accordingly.
MORE: Fire alarm pulled during 'Can We Take a Joke' screening
Like The College Fix on Facebook / Follow us on Twitter
IMAGE: Can We Take a Joke?