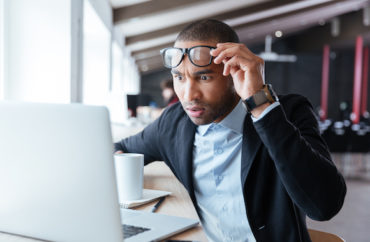 This is your brain on identity politics
In a near-perfect encapsulation of campus identity politics, Louisiana State University's campus newspaper The Reveille recently apologized for what its editor called an "error" and "mistake." That flub? Including a photograph of a black woman with an article about the school's party culture.
No, really. "It was not the intention of The Reveille to associate the University's party image with the African-American community on campus, but we recognize our error," the editor wrote. He went on to "sincerely apologize to any individual who found the photo offensive." That anyone could possibly find such a thing "offensive" seems like an unbelievable joke. But this is the American college campus in 2019, so somebody, somewhere, was surely rankled by it.
What to make of this? In one sense this is just another silly chapter in the long, winding annals of silly American campus politics. Then again, this feels rather like a new sort of wrinkle. The campus newspaper, and anyone who was offended by the photo, for that matter, seem to be arguing that black people cannot, as a rule, serve as representatives for a school's campus culture, at least if that culture is one of a "party school." The implication seems to be that black students must be relegated to the background when it comes to that subject. Why? The editor of The Reveille doesn't explain it; he rather suggests that including a black woman in an article about party culture goes against the principle of "inclusivity."
That is an argument for the ages: In the name of "inclusivity," a campus newspaper is essentially vowing to exclude black students from an entire class of association. Well, okay then. Maybe that makes sense—maybe. Or maybe this is just a reflexive kind of stupidity, the sort of knee-jerk political decision one makes when one is afraid of being branded a "racist" for whatever dumb reason. Neither option will lead you to good journalism, but since when is that an important ideal?
MORE: Campus newspaper apologizes for putting photo of black women in newspaper
IMAGE: Dean Drobot / Shutterstock.com
Like The College Fix on Facebook / Follow us on Twitter