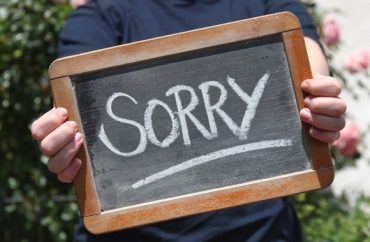 The Mustang News at Cal Poly Sal Luis Obipso has formally apologized for publishing a student-penned op-ed criticizing arguments in support of homosexuality after extreme backlash from students offended by the piece.
"The Mustang News staff and I realize the opinion piece 'Return to rationality: Homosexuality and the slippery slope' did more harm than start a conversation," Celina Oseguera, editor-in-chief of Mustang News, stated in the apology, published two days after the column first appeared.
"Publishing this opinion piece has caused this campus and the marginalized groups in it a lot of pain and we are deeply sorry," Oseguera continued. "And I'll be transparent, this piece has angered and hurt many of those on my own staff. Neither the opinion piece writer, opinion editor nor myself intended this piece to cause the pain it did. Its only intent was to reanalyze the arguments sometimes used to support the LGBTQIA community, arguments used to encourage others to accept the sexual orientation as a social norm instead of taboo."
MORE: Washington Post urges colleges to censor speech if someone thinks it's racist
Brandon Bartlett is the philosophy junior who wrote the column, which ran in mid-April. He suggested some of the most common arguments in support of homosexuality are weak and logically flawed because they are based on subjective criteria, culminating with a comparison to incest.
Bartlett wrote: "Let us take incest as our counter-example: 'Love is love' justifies incest. 'They enjoy it and it doesn't hurt anyone' justifies incest. 'Sexual taboos are just social constructs anyways' justifies incest. 'There have been plenty of societies that have allowed it' justifies incest as many cultures, to varying degrees, have allowed incest in certain circumstances."
The outrage over the opinion piece was so severe that Oseguera announced some sort of new vetting process the Mustang will undertake with future controversial columns.
"To ensure this sort of harm does not occur again, we will add one more step to the writing and editing process for opinion pieces or articles that involve sensitive topics — speaking to groups or people whom an opinion piece can potentially affect," Oseguera stated in her apology. "We did not reach out to any individuals that are part of or connected to the LGBTQIA community to read 'Return to rationality: Homosexuality and the slippery slope' and give us feedback before we published, and for that I also apologize."
At least Oseguera refused to take the column down.
"We have a no-take-down policy here at Mustang News," she stated. "We only take down articles that are potentially libelous or have such egregious factual errors to where the entire premise of the article is invalid."
Meanwhile, the Mustang created a special open forum for readers to weigh in on the debate. The reviews were mixed, and some even defended Bartlett's right to debate the matter.
For his part, Bartlett voiced concern that the new vetting process the Mustang plans to roll out will amount to censorship.
"At best, this will add another layer to the 'liberal bubble' that envelops nearly all college students, and will likely also lessen my (and all non-conforming authors in the future) ability to speak honestly and directly about the subjects that seem of greatest importance," Bartlett told Campus Reform. "It is for these reason that I find the action of the editorial staff both cowardly and deeply immoral."
MORE: Pro-free speech swag stolen at 'Progressive Censorship: The Left's War on Your Freedom' event
Like The College Fix on Facebook / Follow us on Twitter