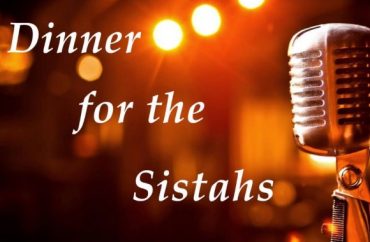 Instead, a forum for 'venting,' 'community growth' was held
A dinner party to honor female students of color at the Claremont Colleges this week was canceled because — wait for it — it was too inclusive.
Some black female students expressed anger that non-black women could go, with comments such as "it is devaluing black womyn by not even letting them have two hours with them as the focus" and "this is sh*tty and it ignores the fact that a sh*t ton of woc are anti-black on these campuses," reports the Claremont Independent.
According to these students, the annual party that's only a few years old at the Claremont Colleges, called "Dinner for the Sistahs," is designed to only honor black women, and was founded on that principle.
Organizers responded to the complaints by saying that last year, all "women of color" were invited to attend, so this year they followed suit.
"After considering feedback from all parties, we want to make it clear that this dinner is centered first and foremost around Black Womyn. The purpose of this dinner is to create a safe space for all participants in which they can enjoy themselves and feel unthreatened in a warm, community-based environment. We had no intentions of compromising this safe space nor did we have any inclination that opening up this event to all WOC would have this adverse effect," organizers stated on the event's Facebook page.
"With diction like Sistahs and Womyn of Color being used, as well as the attendance of a small number of non-Black Womyn of Color at last year's event, it was not explicit to all that the dinner was meant to celebrate Black Womyn. Thus, we want to clarify and emphasize that this event is specifically for the celebration and appreciation of Black Womyn across the 7C's. This being said, appreciation for Black Womyn is not equivocal to unappreciation for other Womyn of Color, and we do welcome the inclusion of any Womyn of Color who empathize with and align themselves with the interests of Black Womyn," they continued.
That didn't fly. The pressure mounted. Organizers caved.
"In light of recent events, our organization has decided to cancel this year's Dinner for the Sistahs event – both the mixer and the party. In it's place – in hopes of addressing community strife – we have collaborated with various Black Leaders across the 7Cs to create an open forum for discussion, venting, and community growth," organizers announced on Facebook.
Meanwhile, a new fete has been thrown together to appease the disgruntled. It's for "Black Woman & Non-Gender Conforming People."
Read the full story at the Claremont Independent.
Like The College Fix on Facebook / Follow us on Twitter
IMAGE: Facebook screenshot