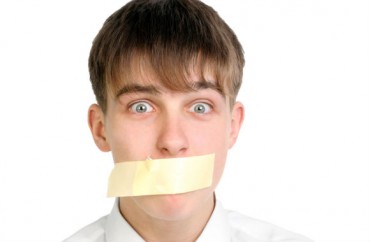 Apparently spurious reasoning led to conservative show's cancellation
The College Fix continues to report on the frustrating case of "Deplorable Radio," a radio program broadcast until recently from the University of Minnesota-Morris's KUMM station. The conservative radio show was yanked from the airwaves almost immediately after one of the hosts used the word "tranny" live on-air. The station manager initially claimed that the usage of that word, which is a reputedly offensive term for transgender individuals, violated federal law; station officials later walked back this claim yet listed several other administrative reasons that the show was pulled from the airwaves, such as having an unapproved guest on the show and failing to log telemetry data per the station's guidelines.
Well. It seems, admittedly from a layman's perspective, that banishing student broadcasters from the airwaves for what appear to be minor technical infractions is a bit heavy-handed. At the very least one might expect the station to provide examples of other shows it has dismissed for similar reasons; indeed, the station manager herself admitted that several other shows had been pulled from the air on just such grounds. Alas, repeated requests for such evidence from both the erstwhile radio hosts and The Fix have gone unanswered. Now why would that be, do you think?
It is an old saw, but a perfectly accurate one: if the ideologies in this case were reversed—if a liberal radio show had been apparently censored by conservative authorities for ideological reasons—then the outcry would be swift and unequivocal. This type of popular outrage, however, is usually only a one-way street: it is probably the case, in any event, that there are a great many people on Minnesota-Morris's campus, and many other campuses, that believe it perfectly justified to clamp down on speech (conservative speech, anyway) that might offend someone. Radio stations do retain that prerogative, of course. But they can hardly lay claim to any kind of intellectual or political integrity if they invoke it.
There is a scant possibility that the students who were booted off the airwaves may be reinstated next semester. But I wouldn't bet much money on it. At universities and colleges across the country there is a reflexive position to be mistrustful of, if not outright hostile toward, speech and ideologies that do not conform to the ever-more-ruthless orthodoxy of campus progressivism. It is unsurprising that a college media outlet would seize the opportunity, when it presented itself, to muzzle students who were espousing contrarian viewpoints. The only question now seems to be: who's next?
MORE: Student radio hosts yanked from air, suspended after using the word 'tranny'
MORE: Conservative students' 'Deplorable Radio' show remains banned from university airwaves
IMAGE: Sabphoto / Shutterstock.com
Like The College Fix on Facebook / Follow us on Twitter