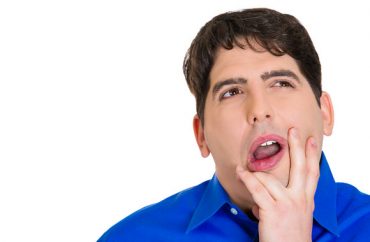 Term refers to 'trans men' who want to breastfeed their babies
The University of Northern Colorado's Center for Women's and Gender Equity offers support for both "breastfeeding" and "chestfeeding," the latter of which is a term used by transgender advocates to refer to "trans men" who breastfeed their children.
"Trans men" are women who believe they are men. Though many of these individuals elect to have their breasts removed through mastectomy procedures, others elect to keep their breasts and "chestfeed." According to the website kellymom.com, "Some masculine-identified trans people use this term to describe the act of feeding their baby from their chest, regardless of whether they have had chest surgery. Note that others prefer to say breastfeeding or nursing."
The University of Northern Colorado uses both terms on its website.
"As a student, faculty or staff member at UNC, you will be glad to know that we have many options to support your decision to breastfeed/chestfeed your child when you return to work or school including three Lactation Stations on campus," the Women's and Gender Equity site declares. "UNC's Breastfeeding Lactation Stations are sponsored by the center for women's and gender equity and the Nutrition and Dietetics Program and serve students, faculty, staff and community members who choose to continue to breastfeed/chestfeed after returning to school or work."
Though the website takes pains to use the inclusive language, in many other places it refers only to breastfeeding women. A brochure titled "Lactation Support & Resources" uses only female-centric terms and pronouns. The center also offers a "Supporting Breastfeeding Women" certificate to be awarded to individuals who show "outstanding support of fellow UNC Students, Faculty, and Staff, and their decision to breastfeed their child when returning to school or work."
An informational flyer on the importance of "lactation stations" at the university also only mentions women, with no references to "chestfeeding" either.
MORE: Women with penises eligible for women's college, men with vaginas aren't'
IMAGE: pathdoc / Shutterstock.com
Like The College Fix on Facebook / Follow us on Twitter