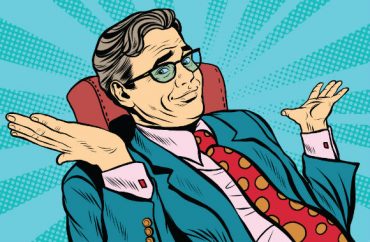 Showing it was tough on sexual assault to appease parents?
Lynn University decided not to take its chances with a jury after a federal judge gave the green light to a lawsuit against it by a student accused of rape.
"John Doe" filed his due process lawsuit nearly a year ago, after the private Florida university suspended him and revoked his academic and athletic scholarships – weeks before his hearing – following an accusation that local police deemed "unfounded."
One day ahead of a scheduled hearing on Lynn's motion for summary judgment, the university reached a confidential settlement with Doe, his lawyer Angel Castillo told The College Fix.
Each party is paying its own litigation costs, and Doe has transferred to another college where he is playing baseball and "doing well academically," Castillo wrote in an email.
'Motivated by his gender'
The lawsuit was spurred by Lynn's investigation into claims by a female student that Doe had sexually assaulted her while she was too intoxicated to consent.
Throughout the case, the woman changed her story and what she claimed to remember frequently. A police investigation concluded that the sexual contact was consensual.
Doe accused Lynn of gender bias by keeping him silent during the entire case – he was represented by his mother – while his accuser was allowed to bring in a private attorney. He said the school ignored its own security footage that showed the woman had no signs of intoxication.
In her January 19 ruling, Judge Robin Rosenberg said Doe had "sufficiently alleged that the discrimination he suffered was motivated by his gender."
Finding no guidance from her own circuit court or the Supreme Court, Rosenberg relied on a 2nd U.S. Circuit Court of Appeals ruling against Columbia University last summer that said "'fear of negative publicity' is not a 'lawful' motivation for bias against a male."
Federal judge denies motion to dismiss by Lynn University in due process lawsuit by accused student by The College Fix on Scribd
MORE: Accuser allowed to bring her lawyer, accused not allowed to bring his
Doe had alleged Lynn discriminated against him because he was the first male accused of sexual assault in the 2015-2016 academic year – months after Lynn faced harsh criticism from students' parents for not pressing charges against a male student accused of sexually harassing four female students.
"Plaintiff, having alleged that Defendant's representatives were cognizant of criticism levied at Defendant's handling of sexual assault complaints by female students against males and having coupled those allegations with (albeit more general) assertions about similar nationwide pressure, has done enough," Rosenberg said, citing the pressure on colleges stemming from the Department of Education's 2011 "Dear Colleague" letter.
'Satisfactory to everyone involved'
The day after Rosenberg rejected Lynn's motion to dismiss, Doe's accuser was deposed in Boston, Castillo told The Fix.
The jury trial was scheduled to start May 30 before Rosenberg at the federal courthouse in West Palm Beach. Lynn had filed a motion for summary judgment January 30, hoping to avoid a trial, and Castillo filed "opposition evidence and legal memoranda" against the motion, he said.
Rosenberg was scheduled to hear arguments on the motion March 14, but evidently the university didn't want to take a chance on another rejection.
The day before, the parties notified Rosenberg they had reached a settlement. They signed a confidential settlement agreement March 17. Castillo told The Fix the only part of the settlement he could disclose is that the parties paid their own legal costs.
"This was a very challenging lawsuit involving a still-developing area of the law, discrimination under Title IX, and we are pleased that the parties were able to reach an out-of-court resolution in private that was satisfactory to everyone involved," he said.
The female student who had accused him is also no longer a student at Lynn, Castillo added.
MORE: Appeals court reinstates reverse discrimination case against Columbia
Like The College Fix on Facebook / Follow us on Twitter
IMAGE: studiostoks/Shutterstock