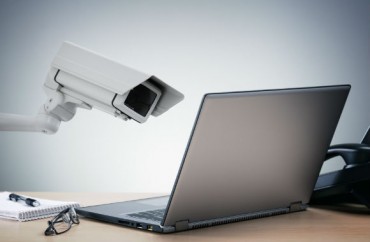 UPDATED
'This was a new one' for FIRE
Four years ago, the Kansas Legislature considered a bill that would ban public college employees from using their "official title," including their institutional affiliation, when commenting on certain political subjects in a "newspaper opinion column."
It wasn't clear what motivated the legislation, as reported then by The Topeka Capital-Journal, and it did not advance.
It's evident why universities themselves may object to members of their communities using their institutional affiliations to promote their views: They don't want those views interpreted as the university's institutional view.
This can backfire. Iowa State University was ordered to pay damages and legal fees after it prevented a pro-marijuana student group from advertising itself using the university's names and marks.
But what about when student government members use their affiliations, even unintentionally, to promote views at odds with most of their colleagues?
According to an education civil-liberties group, the Associated Students of Michigan State University may be the first in the country to use institutional-affiliation rules against a member.
"This was a new one for us," Will Creeley of the Foundation for Individual Rights in Education told The College Fix in a phone call Wednesday, referring to the bill considered by Associated Students of MSU's General Assembly last week.
Though the situation at MSU may be slightly different than when universities seek to control the use of their names by professors and student groups, Creeley said one representative's comments are unlikely to be confused with the student government's official views.
Like Iowa State's objection to the pro-marijuana student group, the MSU dispute involves the student government's initialism and logo.
'Any one of our emails could be subject to the same scrutiny'
Introduced on Valentine's Day, the bill sought to remove Sergei Kelley from the General Assembly because of his "coordinated effort … to recruit candidates of a particular political persuasion for the General Assembly."
The politically conservative representative of the College of Agriculture and Natural Resources "openly" used his position for this purpose, according to the bill. Kelley's use of the official ASMSU logo in his communications "constitute[s] representations made on behalf of" ASMSU "and serve to mislead students into believing these actions are official ASMSU activities."
The bill accused him of "seeking and obtaining financial contributions for a personal initiative while misrepresenting it as an ASMSU initiative, constituting a repeated pattern of bad-faith efforts" to benefit himself personally.
Kelley disputed the bill's claims, saying he only used "ASMSU" in his "Conservative Wave" plan to elect more conservatives to student government, according to the conservative student newspaper The Morning Watch. (Kelley is executive editor of the newspaper.)
His only use of the ASMSU logo was in his personal email signature, to identify his position as a representative. Kelley emailed some conservative students to encourage them to run for office. (ASMSU does not give representatives official email addresses.)
MORE: College invites Democrats (but not Republicans) to register students
Alarming and scary #leftistbias by ASMSU, MSU's student government.#MSU #Conservatives #censorship https://t.co/RnmQy25Jxx pic.twitter.com/MxlC1Giv67

— The Morning Watch (@watch_morning) February 18, 2019
General Assembly members voted overwhelmingly against the bill, however, fearful of the precedent it could set and doubtful of their authority to remove Kelley.
Rep. Harrison Greenleaf said "any one of our emails could be subject to the same scrutiny" as Kelley's, and it would be ASMSU's first removal of a representative, according to the Watch.
The only authorized reason for removing a representative is "five absences," and that requires a supermajority vote, said Dylan Westrin, ASMSU's vice president of academic affairs. Even the representative who "seconded" the bill ended up voting against it, the Watch reported.
Sponsor Ben Horne said the failed vote did not exonerate Kelley, because the "clear consensus" of most members was that Kelley had violated both ASMSU rules and MSU student regulations.
Kelley told The Daily Wire he has used the ASMSU logo in his personal email signature since October, but put a target on his back in December by voting against a resolution supporting the right to vote for non-citizens in local elections.
The 54-representative student government only has three conservatives, and Kelley called himself the most vocal.
Better to only regulate leaders 'higher up on the institutional food chain'
FIRE preemptively warned colleges not to censor political speech by students and faculty ahead of the 2018 midterm elections, following up on warnings it issued in the past three presidential elections.
But its list of censored speech – from bans on "political humor" in email to students' campaigning for their preferred candidates – did not mention restrictions by student governments on their own members' activities.
A student government may be on firmer ground if it only regulates how high-ranking student leaders use their affiliations, said Creeley, who serves as FIRE's senior vice president of legal and public advocacy.
That's because when outspoken university administrators are "higher up on the institutional food chain" – say, a provost who endorses a political candidate – it's reasonable to assume they are speaking on behalf of the university, he told The Fix.
Because they handle student activity fees, student governments are "not quite private organizations" that can enforce broad rules about who can speak for the body. And if ASMSU does not already have written rules governing when representatives can "identify as members of the body," it cannot create "rules out of whole cloth" to punish unpopular members, Creeley said.
But he judged the dispute "right on the line" of student governments' prerogative to set rules for members. The question is: Would a reasonable person think an ordinary member such as Kelley is speaking for the body?
To protect themselves, student government members may want to take a page from professors who sign public letters, Creeley said: Add an asterisk to the institutional affiliation that says "identification purposes only."
Last warned by administration six years ago
The university administration answered Fix queries about oversight of the student government, particularly when it's accused of wrongdoing, on Feb. 22.
As a "tax collecting student organization," ASMSU is bound by "student fee collection" regulations. The vice president for student affairs and services is obligated to conduct a hearing on allegations that ASMSU is violating those procedures. If the violation is "evident," the body could be "suspended from collection privileges."
"MSU operates on a complaint driven basis, so upon receiving a compliant [sic] a hearing could be initiated," deputy spokesperson Heather Young wrote in an email to The Fix:
Similar to other complaints where a student allegedly violates a university policy, an individual can file a complaint against ASMSU with the Dean of Students Office. This matter would then fall under the jurisdiction of the All University Student Hearing Board and this board's processes.
The last time the university stepped in was nearly six years ago, Young said, citing student newspaper coverage from the time.
The administration threatened to remove ASMSU's authority to collect taxes if it didn't move its funds to "on-campus accounts," which ASMSU eventually agreed to do, though not before losing collected tax money for summer 2013.
The demand was prompted by independent audits of ASMSU's books going back to 2010 that "uncovered issues with how the student government kept track of its funds," The State News reported.
The editorial board detailed two questionable spending decisions that immediately preceded the demand: "a cancelled Ne-Yo concert and an ill-attended carnival."
The State News compared ASMSU's woes to the set-up for the TV sitcom "Arrested Development": "Now the story of a student group that lost everything. And the efforts it will take to get it back together. It's ASMSU."
UPDATE: The administration responded to Fix questions on Feb. 22. Its response has been added.
MORE: Georgetown Law prohibits political speech 'over the internet'
IMAGE: Brian A Jackson/Shutterstock
Like The College Fix on Facebook / Follow us on Twitter