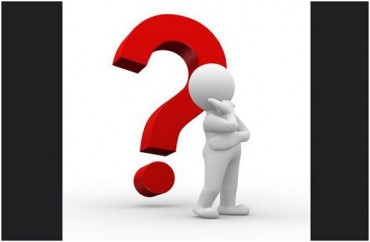 Ryerson University in Toronto is "reacting quickly" to posters placed around its campus advertising a White Students Union.
The group, unaffiliated with Ryerson, is actually dubbed the "Students for Western Civilization." Its mission statement says the group's goals are "to promote and celebrate Western Civilisation," and "advance the interests of Western peoples."
It also seeks to "genuinely explore ethnic and cultural politics in a forum which does not exclude rightist or conservative perspectives."
The SWC says its members consist "primarily of students and alumni of Toronto universities."
Ryerson spokesman Michael Forbes said "[W]e do not condone these offensive signs being placed on our campus" and urged anyone who sees one to contact the school's help desk so it can be promptly removed.
Ryerson Students' Union President Andrea Bartlett said the signs were against what the university stands for.

"The RSU definitely doesn't advocate messages or signage like this being posted on our campus and they definitely were not approved by the RSU," she said.

Bartlett said the RSU had reported all findings of the posters to Ryerson security and they've also contacted other student unions within the GTA to find out and asses the situation on their campus to then see what they're going to do about the situation collectively.

Forbes said that Ryerson security was investigating the matter and anyone with information on the signs is encouraged to contact Ryerson University Security …

He added that if students observe an "incident in progress" they are reminded to call the university's emergency [number] from all internal Ryerson phones.
Both RSU President Bartlett and York University spokeswoman Joanne Rider said that their respective institutions were dedicated to social justice, diversity, and inclusiveness.
RELATED: White students booted from 'anti-racist' college meeting
Like The College Fix on Facebook / Follow us on Twitter
IMAGE: Damián Navas/Flickr