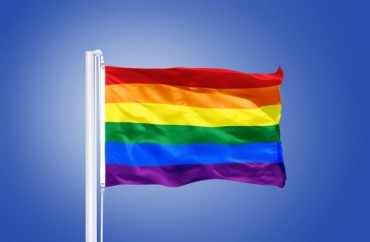 In a "historic first," Canada's St. Jerome's University, a public Catholic institution in Waterloo, will raise the gay pride rainbow flag in honor of June's Pride Month.
According to Kitchener Today.com, the 155-year-old school's interim president said not raising the flag would be "sending the wrong message; that SJU did not welcome the LGBTQ community."
"[T]he flag represents our commitment to our students and to all members of the SJU community," Scott Kline said in a statement. "The time was right to provide a symbolic reminder that 'all are welcome in this place.'"
Kline noted it was "painfully evident" that previous decisions against putting up the flag "contradict[ed the] mission and dedication to being community builders."
[Kline's] words reference the "All Are Welcome" hymn written in 1989 by Marty Haugen, and widely sung at SJU ceremonies.

The university's announcement follows a week of controversy for another local Catholic institution.

The Waterloo District Catholic School Board will be marking Pride Month, but without the iconic rainbow flag. In its place, is a board-approved flag featuring Jesus and a group of people drawn in a pencil sketch-style, along with a bible quote.

LGBTQ members and allies were swift in their criticism of the approved flag, many saying it misses the point and sends the opposite message. Things weren't made any better when a school trustee made comments about the Pride flag in relation to the deadly sin of pride in the Catholic faith.

St. Jerome's will be raising the Pride flag this Monday. Kline will be accompanied by the SJU Students' Union President, members from the Academic Staff Association, and staff members.
Cait Glasson, President of the LGBTQ group SPECTRUM, said "There's nothing sinful about the rainbow flag, none of the colours stand for anything (except for) things like love, sunlight, and health."
This is the approved Waterloo District flag image with which the gay community took issue: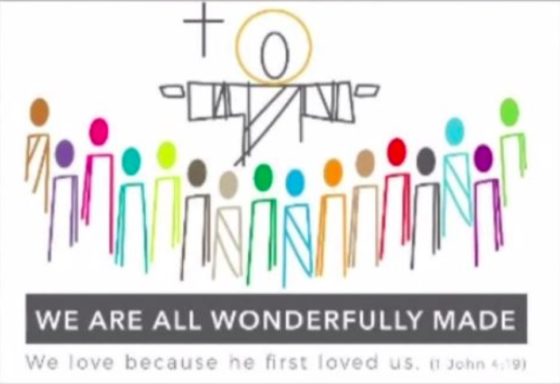 MORE: HS students want LGBT flag removed, compare it to Confederate flag
MORE: SUNY Plattsburgh flies BLM, gay pride flags to 'improve campus climate'
IMAGES: Shutterstock.com, Twitter screencap
Like The College Fix on Facebook / Follow us on Twitter