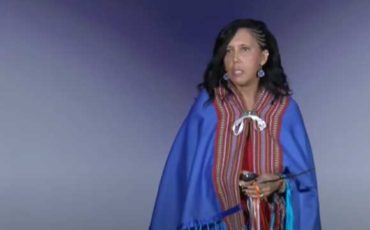 Health expert left the university several months after suspension
A Canadian professor whose claims of Indigenous ancestry were found baseless has resigned from employment at the University of Saskatchewan, according to a June 1 news release from Preston Smith, dean of the College of Medicine.
Carrie Bourassa (pictured) taught in the department of community health and epidemiology and ran an Indigenous community health research lab at the university, the CBC reported.
Bourassa had claimed to belong to three Canadian Indigenous peoples, according to the Star Phoenix, the daily newspaper of Saskatoon, Saskatchewan.
However, an October 2021 CBC investigation into Bourassa's genealogy found no evidence of Indigenous ancestry and traced her lineage back to Europe and the United States.
Janet Smylie, a family medicine expert at the University of Toronto and a member of the Métis nation, told the CBC that she confirmed Bourassa's non-Indigenous identity through her own research.
"To have an impostor who is speaking on behalf of Métis and Indigenous people to the country about literally what it means to be Métis … that's very disturbing and upsetting and harmful," Smylie told the news outlet.
Bourassa had claimed that a Métis leader adopted her into the community at age 20, telling her that he had researched her ancestry and found group heritage, the Phoenix reported.
But the leader died before she saw the proof he claimed to have found, Bourassa said.
"When I was very young, I knew I was not a Caucasian person. I knew there was something very different about me," Bourassa claimed.
University suspended Bourassa in 2021 following investigation
After the CBC published its investigation, the University of Saskatchewan suspended Bourassa and put her under investigation by Métis lawyer Jean Teillet.
Later that year, Bourassa went on "indefinite leave without pay" from her role as scientific director of the Canadian Institutes of Health Research's Institute of Indigenous Peoples' Health, CIHR President Michael Strong told the Independent.
The institute, a federal agency, is considered the preeminent source of funding for Canadian Indigenous health research.
The university's June 1 release announcing Bourassa's resignation also stated that the investigation under Jean Teillet "will now focus on recommendations for improvements to relevant University of Saskatchewan policies and processes."
MORE: Canadian 'Indigenous' professor outed
IMAGE: CBC Saskatchewan/YouTube
Like The College Fix on Facebook / Follow us on Twitter