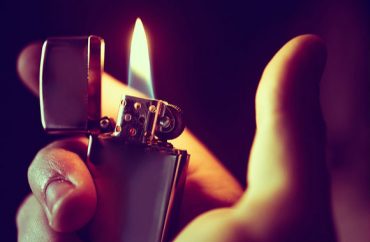 'Symbolically, some books were used as fertilizer,' spokeswoman says
French-speaking schools in the Canadian province of Ontario removed almost 5,000 books and burned some of them in a "flame purification ceremony" to appease the local indigenous population, Radio Canada and the National Post reported.
A video prepared for students of some of the 30 schools on the subject said, "We bury the ashes of racism, discrimination and stereotypes in the hope that we will grow up in an inclusive country where all can live in prosperity and security."
Lyne Cosette, a spokeswoman for the publicly funded francophone Catholic schools of Ontario, told the National Post newspaper, "Symbolically, some books were used as fertilizer," as well.
On the one hand, she expressed "regret" that the board overseeing the schools did not "ensure a more appropriate plan for the commemorative ceremony and that it was offensive to some members of the community."
On the other hand, she maintains that the removal of 4,700 books and counting over their subject matter is just fine.
"The school library, she said, is constantly updated, and the library books on shelves have 'positive and inclusive messages about the diverse communities within our schools'" the National Post reported.
News of the book burning and destruction has made waves at the national level, as the country goes into another election on September 20. This revelation is jostling with the discovery of mass graves near two former residential schools for indigenous children for national outrage. The party leaders have all condemned the mass graves and are now sounding off on the book burning issue.
Liberal Prime Minister Justin Trudeau took the personally-opposed-but position, stating that "On a personal level, I would never agree to the burning of books." The other left-of-center party leader, the NDP's Jagmeet Singh, didn't even manage personally opposed.
"I have seen negative images, cartoons, and presentation that do not respect the dignity of Indigenous communities. So I think we really need to change our approach to teaching our children," he said.
In a press conference, Bloc Quebecois leader Yves-François Blanchet said, "We don't burn books. We expose ourselves to history. We explain it. We demonstrate how society has evolved or must evolve."
Conservative leader Erin O'Toole said that reconciliation with Canada's indigenous peoples is important but followed up with a tweet that insisted, "the road to reconciliation does not mean tearing down Canada. I strongly condemn the burning of books."
According to Radio Canada's report, some of the books withdrawn and destroyed included the European comic books "Tintin in America" and the Asterix volume "Asterix and the Indians." Novels and encyclopedias have been pulped as well. The book "Cowboys and Indians" was canceled over the title "Cowboys and Indians."
MORE: Educational 'equity' consultant advocates burning 'most books used in schools'
IMAGE: piotr_zajda-shutterstock
Like The College Fix on Facebook / Follow us on Twitter