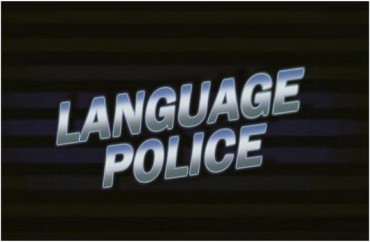 The term BIPOC is a relatively new academic acronym (and if you know educators, you know they love acronyms), but for one Canadian university it's already outdated.
Or, at least insufficient.
According to the University of British Columbia's "Equity and Inclusion Glossary of Terms," IBPOC is used instead of BIPOC because, apparently, indigenous oppression supersedes everyone else's.
"[IBPOC] is used in efforts to recognize 'First Peoples first' because of the unique history and context of colonization, displacement, and cultural genocide enacted upon Indigenous peoples in Canada, and the ongoing national conversation about reconciliation," the glossary states.
"It is appropriate to use the term when referring to issues or groups that related to Indigenous, Black and People of Colour," the glossary continues. "[H]owever, if the subject of discussion does not relate to all three groups, then it may not be appropriate to use IBPOC as a shorthand as that can conflate distinct experiences and realities of each of these groups."
The glossary points to a 2020 New York Times article on BIPOC which notes that former McGill University professor Charmaine Nelson said "the history of black and Indigenous people in Canada calls for the distinction between them and other people of color."
But Nelson (pictured) appears to be somewhat at odds with the University of British Columbia's acronym alteration: "In some parts of Canada, mainly east of Ontario, Indigenous people were colonized but not enslaved, she said, unlike Africans who were subjected to chattel slavery everywhere."
Nevertheless, Nelson, now at UMass Amherst where she's director of the Slavery North Initiative,  said "We understand that under colonialism African and Indigenous people had very different experiences. To conflate everything in one is to erase, which is the very nature of genocidal practice."
Thomas Jefferson School of Law Professor Meera Deo feels similarly and addressed the "hierarchies" that terms like BIPOC (and now, IBPOC) create. In a 2021 Virginia Law Review article, Deo said that BIPOC highlights those included in its first two letters while "all of the other non-white groups within the fold are marginalized by design, grouped together in the leftover people of color section."
h/t to UBCCivis
MORE: University's 'inclusive language' guide: Don't use 'mother' or 'father'
MORE: Michigan State inclusive language guide: 'bunny,' 'gift,' 'America' are offensive
IMAGE: YouTube; UMass Amherst
Like The College Fix on Facebook / Follow us on Twitter