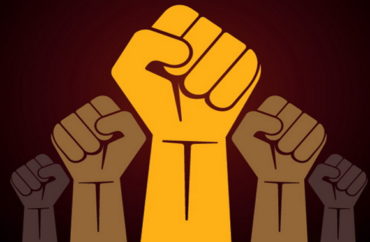 Using BIPOC 'creates a hierarchy within people of color,' law scholar argues
A relatively new term that is now used ubiquitously within campus anti-racism efforts is BIPOC, which stands for Black, Indigenous, People of Color.
A Google trends search shows that the term was essentially absent prior to May 2020 then exploded onto the scene amid and after the George Floyd riots.
But one professor argues that academia and activists should not have been so quick to embrace the term because it centers black and indigenous people while sidelining Latino, Asian American, Arab American, and other communities of color.
What's more, argues Thomas Jefferson School of Law Professor Meera Deo, using the term negatively impacts discussions on topics that may need nuanced discussions, such as heath disparities, hate crimes, police violence, mass incarceration and immigration.
In a June 5 piece for the Virginia Law Review, headlined "Why BIPOC Fails," she recommends using the term people of color unless black and indigenous people "are at the center of the discussion and the data."
Deo writes:
While it is essentially a synonym for people of color, advocates use it to intentionally foreground "Black" and "Indigenous," arguing that these groups are both foundational to understanding the racial history of the U.S. and often not given the recognition they are due within the larger people of color umbrella.

The term purposefully creates hierarchies between people of color groups, consciously highlighting the two "to acknowledge that not all people of color face equal levels of injustice." Thus advocates use BIPOC to further a political purpose: to highlight the experience or agenda of Black and Indigenous people as essential, even though they are part of the overall people of color community.

…BIPOC is purposeful and unapologetic about this exclusion. Because BIPOC purposefully and by definition centers two particular groups (Black and Indigenous), all of the other non-white groups within the fold are marginalized by design, grouped together in the leftover people of color section of BIPOC. Yet Black and Indigenous people are not at the center of every contemporary racial issue. … [S]ometimes, these two groups are not even relevant to the matter at hand.
Deo further argues using the term BIPOC could be akin to "virtue signaling," in this case "using words or actions not for the purpose of moving the needle toward greater progress, but instead primarily to highlight one's own moral superiority in taking a stance."
Read the full piece at the Virginia Law Review.
MORE: Students of Color Conference turns into 'oppression Olympics,' leads to fights, canceled sessions
IMAGE: Vector Art / Shutterstock
Like The College Fix on Facebook / Follow us on Twitter