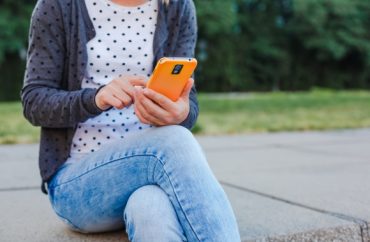 It's the only contraception Catholicism allows
Two prominent Catholic universities are developing their own "natural family planning" apps, programs that allow women to track their fertility cycles in order to avoid pregnancy, the only kind of contraception allowed in the Catholic Church.
The two schools have produced multiple methods for tracking fertility cycles, Inside Higher Ed reports. Marquette University's Institute for Natural Family Planning developed what it called the Marquette Model in 1998, in which a woman can track her fertility using a urinalysis device.
Georgetown's Institute for Reproductive Health, meanwhile, has produced what it calls the Standard Days method using a device called CycleBeads; that approach involves abstaining from sex for a set period of days during the month, with the beads being used to keep track of the days.
Both schools have apps at various stages of development meant to support the respective methods, Higher Ed reports. Georgetown is helping produce the iCycleBeads app. The developer of the app states that "millions of women around the world have used this method as birth control, to plan pregnancies, or just to better understand their cycles."
The Marquette Fertility app, meanwhile, touts itself as "an evidenced-based fertility monitoring application that includes the ability to track multiple natural indicators of fertility, including the latest in hormonal monitoring technology." That app was released three years ago, though Higher Ed reports that it will "soon be taken down for redevelopment."
The Catholic Church expressly forbids all forms of contraception other than avoidance-based ones. Catholics are barred from using hormonal pills, implants and surgeries to avoid pregnancy. Abortion is also forbidden, and incurs immediate excommunication upon any Catholic who obtains one or assists in obtaining one.
The United States Conference of Catholic Bishops claims that natural family planning, if used properly, has an effectiveness rate of 97-99 percent. Other studies have shown lower rates of success.
MORE: Pro-choice group at Catholic university begins offering morning-after pill
IMAGE: Shutterstock.com
Like The College Fix on Facebook / Follow us on Twitter