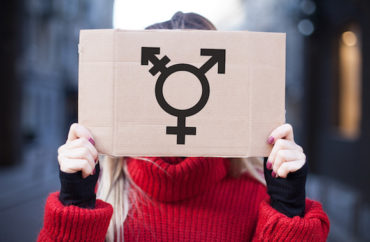 The communications department at Viterbo University has told employees to use the phrase "all" genders in place of "both" genders.
The instruction is found in the Communications Style Guide at the private, Catholic university in La Crosse, Wisconsin. The 19-page guide was most recently updated in November.
In a section labeled "Inclusive Language," it instructs employees to "avoid broad generalizations, labels, and gender-stereotyping," and to "use all instead of both when referring to sexes/gender."
The guide also recommends the use of gender-neutral language when referring to occupation.
Viterbo did not respond to requests from The College Fix seeking comment.
The style guide also recommends the capitalization of the word "Black" when used in reference to the ethnic group, but omits such a recommendation for the word "white" in the same context.
"Black: Use the capitalized term as an adjective in racial, ethnic, or cultural sense," it states.
"Do not use either term as a singular noun," the guide continues. "For plurals, phrasing such as 'Black teachers,' 'white students,' 'Black officers' is preferable when clearly relevant: White officers account for 65% of the police force, Black officers 21%, and Latino officers 15%. The message targeted Black business owners. The plural nouns 'Blacks' and 'whites' are generally acceptable when clearly relevant and needed for reasons of space or sentence construction: He helped integrate housing among Blacks, whites, Latinos, and Asian Americans."
The parameters of the style guide are to be adopted by all university staff, with the intent of keeping "internal and external publications consistent," according to the document, which states its standards to be sourced from the Associated Press Stylebook and Libel Manual and the New American Heritage Dictionary.
In 2019, Viterbo University hosted a panel discussion in which racial colorblindness was castigated as "the epitome of white privilege" by one of the speakers.
At the time, The College Fix reported that university employee Alyssa Gostonczik referred to the practice as "denying hundreds of years of oppression to a group and then expecting them to be on the same level as you are, or saying things like, 'Well, you can do anything, you just need to try harder,' or 'Pull yourself up by your bootstraps, you got this,' when that individual is not even close to being on the same playing field as their white counterpart is."
MORE: Catholic DePaul now offers students nine different gender identity options
IMAGE: Andrii Zastrozhnov / Shutterstock
Like The College Fix on Facebook / Follow us on Twitter