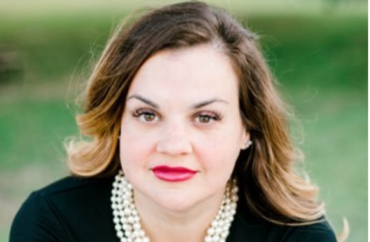 UPDATED
Catholic priest pressured student to halt event
The chaplain at the Catholic University of America reportedly tried to pressure the Students for Life group on campus to "postpone indefinitely" a virtual event featuring pro-life speaker Abby Johnson.
His pressure led to the resignation of the Cardinal for Life president. The D.C. university's College Republicans chapter now plans to host the event tonight featuring Johnson, a former Planned Parenthood abortion facility director turned pro-life activist.
"I am writing today to inform you that I am resigning from my position as President of Cardinals for Life at the Catholic University of America, effective immediately," Anna Stephens said. It's "because of how I was pressured, against my conscience, by the University Chaplain in his capacity as adviser to Cardinals for Life, into making a decision to postpone indefinitely an event with Abby Johnson," the pro-life student wrote in a letter to CUA president John Garvey, obtained by The Daily Caller.
The pressure came from Jude DeAngelo, a Catholic priest, who is also the adviser to the Students for Life group and the university's chaplain.
PRESSURED by the @CatholicUniv chaplain, Fr. Jude DeAngelo. By the way, I'm still speaking tomorrow night. 👍🏻🔥 https://t.co/TE2wp2ii6g

— Abby Johnson (@AbbyJohnson) February 9, 2021
DeAngelo apologized through the campus ministry Instagram account for not advising the pro-life group to reach out to "cultural groups" on campus. Johnson came under fire this summer for comments she made about police brutality and how she would talk about racial issues to her biracial adopted son. Johnson took down the full 15-minute video, but Vice has at least some, if not the full video, on its YouTube page.
"It has always been my pastoral practice to never comment on what a student writes or says about me," DeAngelo told The Fix via email after publication of this article. "They deserve that respect from me."
Johnson did not respond to a text message from The Fix on Tuesday morning either.
The pro-life group invited Johnson two years ago to speak about her conversion story. DeAngelo claimed that Johnson issued an "endorsement of racial profiling by police" and said her comments were "denigrating the black community."
The campus ministry account has not issued any statements since then.
Activists have targeted Johnson for cancellation not just for her comments on race, but for her other political positions as well.
Angela Rasmussen, an adjunct lecturer at nearby Georgetown University, urged the university to cancel Johnson's speech. Rasmussen is a recent doctoral student in theology at CUA.
In a lengthy Twitter thread, Rasmussen said that Johnson violated the university's policy against hosting speakers who advocated for an overthrow of the U.S. government because Johnson was at the U.S. Capitol on January 6. There is no apparent evidence that she participated in any violence.
Johnson also called for election integrity and supported the "Stop the Steal" movement, which called for election security and questioned the ballot counting in some states during the 2020 presidential election.
Johnson has well documented her support and participation in "Stop the Steal" events and has promoted untruths about the outcome of the election. pic.twitter.com/9RXU8KV0vB

— Angela Rasmussen (@AngelaRasmussen) February 5, 2021
Rasmussen also criticized Johnson for criticizing the seemingly endless mask mandates and for stating her moral objections to the coronavirus vaccines, almost of which currently involve the use of aborted fetal tissue in one way or another.
MORE: Theology professor priest compares nun to Nazi for endorsing Trump
Editor's note: The article has been updated to include a comment from DeAngelo.
IMAGE: Abby Johnson/Twitter
Like The College Fix on Facebook / Follow us on Twitter