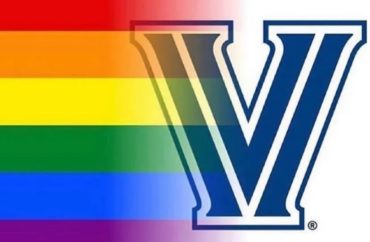 Encourages faculty to be careful about 'misgendering'
Faculty and staff at Villanova University should make sure to create a "gender inclusive" environment, according to a new guide from the Catholic college.
The Pennsylvania university's document "introduces Villanova faculty and staff to best practices for being gender inclusive in our work spaces, laboratories, and classrooms—especially for those who identify within transgender, nonbinary, gender nonconforming, and/or gender questioning communities."
The guide states that "gender inclusivity is fundamental to Villanova's mission," citing it as part of its diversity mission.
This comes after the university gave the option "to enter chosen first name and personal pronouns into Banner," a database for course information and grades, according to the document.
The guide encourages faculty to incorporate discussions of gender in the classroom through gender-focused readings. "If gender is relevant to what you're teaching, then be explicit about these connections and, if possible, teach the research and scholarship of transgender, nonbinary, and gender-nonconforming people," the guide suggests.
The university also encourages faculty to include a statement on gender inclusion in the class syllabus, attaching an example to reference: "Names and Pronouns: Pronouns can be a way to affirm someone's identity. They are a public way to refer to people in place of their name (e.g. "he" or "she" or "they")," the guide explains. "In this classroom, you are invited to share what pronouns you go by, and we seek to refer to people using the pronouns and names that we share."
For those who use pronouns that are unfamiliar to the faculty, they are encouraged to "practice these ways of speaking to become fluent."
For instances of "misgendering" in the classroom, Villanova gives ways to address this. Faculty should  "acknowledge mistakes and correct yourself swiftly," "avoid a long or drawn-out apology" and "politely intervene when misgendering occurs, whether that person is present or not."
If someone repeatedly misgenders students, the university recommends that the faculty contacts VITAL, which "promotes an engaged, personalized and inclusive learning environment for all students."
The Catholic Church teaches that it is not possible to change genders.
The College Fix reached out in the past two weeks to media team members Kelly Moran and Jonathan Gust for comment on if there is any pressure or punishment for not following the guide as well as how it squares with Catholic teaching on gender and sexuality. Student Life also has a statement in support of "all marriages," even though the Catholic Church affirms that marriage is between one man and one woman.
Neither responded, nor did the gender and women's studies department or diversity office. Both departments are listed as contributors to the guide.
Villanova's guidelines are incompatible with the Catholic Church, commentator says
When asked what these guidelines might say about Villanova as a Catholic university, Duquesne University theological doctoral student John Monaco told The Fix that it's "shameful" how Villanova is attempting to embrace "every novelty of the progressive Left."
"Note, there is no actual or explicit reference to God, Jesus Christ, or any magisterial/spiritual authorities. The Church encourages sensitivity, compassion, and respect, but never at the sake of suppressing the truth," Monaco, who is also a Catholic commentator, told The College Fix. "Unfortunately, this is just another episode of a Catholic university nodding along to the zeitgeist."
When commenting on the potential problems of Catholics and students being told to refer to women as men and vice versa, Monaco points out that "it is a lie," which goes against the teachings of St. Augustine – "the patron saint of the order who founded Villanova."
"This policy is not simply anti-Catholic, but also irrational and anti-science. This perpetuates a mythology about gender and sexuality, and Villanova fell for the myth," Monaco said. He told The Fix that for Catholics, identity can only be found in Jesus Christ.
MORE: Transgender student rejected from every sorority
IMAGE: VU Pride/Instagram
Like The College Fix on Facebook / Follow us on Twitter