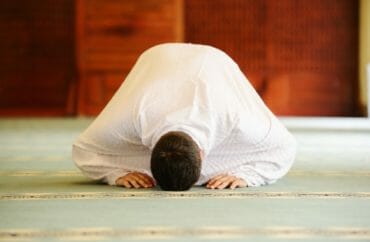 Religion experts don't bring up effects on Holy Week celebrations
A Georgetown University panel event hosted by its religion center on Monday about the religious response to the coronavirus pandemic did not delve into how billions of Christians across the globe will not be able to celebrate Easter together.
The "COVID-19 Crisis: Taking Stock of Religious Responses" panel was held at the start of Holy Week, which culminates with Easter this Sunday. As the globe is in something of a lockdown, most churches have cancelled in-person Holy Week services and plan for online ones instead.
Georgetown University, a private Catholic institution in Washington D.C., has cancelled all of its in-person religious services. It plans to livestream its various Easter Week observances on its Facebook page, according to the university website.
At the panel, neither the virus' impact on the campus and the globe's Christians, nor the topic of the Jewish Passover, was raised. Instead the religion experts zeroed in on how the lockdown has complicated observing the upcoming month of Ramadan for the Islamic community, as well as how the COVID-19 response has hurt the marginalized in society, such as refugees.
The presentation was hosted by Georgetown University's Berkley Center for Religion, Peace and World Affairs. The panelists called on the religious to consider the most vulnerable in society and how the coronavirus crisis hurts them more than traditional households.
The College Fix emailed and called a spokesperson for the center and Georgetown University officials on Tuesday, inquiring as to why Christian and Jewish voices were not included in the conversation. The requests were not immediately returned.
Monday's panel featured Berkley Center Senior Fellow Katherine Marshall as moderator, Imam Mohamed Magid, independent consultant on humanitarian emergencies David Robinson, and Olivia Wilkinson, director of research at the Joint Learning Initiative on Faith and Local Communities.
Wilkinson, whose online bio states that her research focus is on secular and religious influences in humanitarian action, said in her initial comments that "people with vulnerabilities are disproportionately affected" by crises such as the COVID-19 pandemic.
While she mentioned poor and sick individuals as just some of those "with vulnerabilities," Wilkinson pivoted the discussion to migrants and refugees.
"We're very well aware that systemic issues from the lack of funding and defunding of support for refugees and migrants, marginalization that refugees and migrants experience economically or otherwise, influence their vulnerability at any time. Now that we're in a time of pandemic as well, these vulnerabilities are compounding," Wilkinson said.
She cited food baskets in the lead up to Ramadan as a service that is being affected by the global crisis.
Wilkinson said she believed that there is an "underlying role of faith communities to help identify people who might have risks and come together… to provide additional support." She did not elaborate on what that support would be.
Imam Magid began his comments by saying that the world needed a "theology of crisis," in which religious leaders can bring faith to the faithful in a time of crisis.
He said he has also set up webinars to train imams in how to serve their communities amid the pandemic.
"For us as people of faith we have to think about what can we do now that we can do after. There's a post-crisis also, theology and service that we need to be able to provide," Magid said.
Imam Magid said that his community had come up with "creative ideas" to celebrate Ramadan, with some people suggesting a virtual fast where people would break the fast online together at sunset.
Magid said that in his religious community, certain measures are being taken to address the needs of the community during Ramadan, resorting to the internet as a way to augment the scheduled prayers.
"We have created a program that will involve all the levels of our communities, all online virtual programs, for children's storytelling … and the night prayer would be replaced by a reflection online and then the people pray at home," the imam said.
"I think that this crisis will force many religious communities to come up with a different attitude … and focus on the whole community," he added. "As you are catering to the needs of your community, you realize that you are not on an island."
"I don't think the world will be the same after this," he said. "Even our teaching and preaching will change."
The panelists also urged religious leaders to listen to local health professionals and not spread misinformation.
MORE: Veteran religious scholars: social isolation is a unique opportunity for spiritual growth
MORE: As the coronavirus puts Catholic Mass on hold, these campus chaplains urge hope
IMAGE: Shutterstock
Like The College Fix on Facebook / Follow us on Twitter