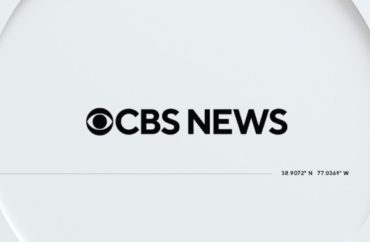 Mixes up 'incidents' with 'crimes'
CBS News recently ran a report titled "Asian Americans Battling Bias: Continuing Crisis." In its report, as well as other reporting, the news agency botched the statistics on hate crimes against Asians versus "hate incidents."
"Nearly 4000 crimes against Asian-Americans have been reported since the start of the pandemic, an increase of about 150 percent in major U.S. cities," CBS News said during its report, before showing videos of former President Trump calling coronavirus the "Kung Flu."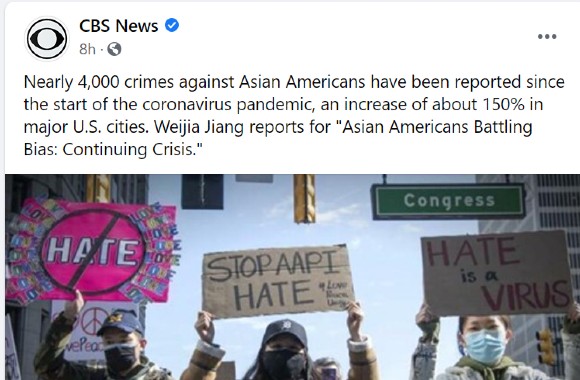 Those two statistics are not the same.
Stop AAPI Hate, led by Arizona State University Professor Aggie Yellow Horse and San Francisco State University Professor Russell Jeung, started an incident tracker when it launched in March 2020. The tracker encourages people to anonymously report hateful incidents. The latest report showed nearly 4,000 hateful incidents, almost entirely "verbal harassment" and "shunning."
MORE: Universities lamented Atlanta shooting, ignored Boulder massacre
A separate report from the Center for the Study of Hate & Extremism at California State University, San Bernadino found an increase in hate crimes in some major cities against Asian-Americans.
Hate crimes overall were down, but hate crimes against Asian-Americans went from 49 to 122, with cities like New York have 25 more incidents than in 2019. Some other cities had fewer incidents, such as Washington, DC.
CBS News should have known better — its report included Professor Jeung, and that segment correctly used the term "incident" when referring to his group.
The error shows up elsewhere in the news organization's coverage.
"According to the organization Stop AAPI Hate, roughly 3,800 hate crimes against Asian Americans have been reported in the U.S. from March 2020 to April 2021," reporter Brian Dakss said in a March 31 article about the arrest of Brandon Eliot for allegedly assaulting an Asian woman.
Dakss linked to a March 17 CBS article that refers to them as "incidents." A March 19 article again correctly uses the term "incidents."
The College Fix reached out to national CBS News this morning to point out the error, but has yet to receive a response. The Fix also contacted the Chicago affiliate, because local stations often run reports from the national headquarters.
MORE: California university researchers receive money to study hate crimes, incidents
IMAGES: CBS News/Twitter, Facebook
Like The College Fix on Facebook / Follow us on Twitter