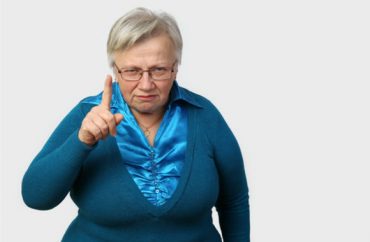 Ahead of a right-wing speaker's appearance on campus in late November, officials at the University of Connecticut took a series of steps to ensure a safe event.
Nevertheless, the event still erupted into chaos, and now the university has instituted a new "mandated event review process" that some students say will only hinder right-leaning events, not left-leaning ones.
Documents obtained recently by The College Fix through a public records act request provide a behind the scenes glimpse into the public university's preparation for the chaotic Nov. 28 event that featured Lucian Wintrich, a White House correspondent for the conservative website The Gateway Pundit.
The cache of emails obtained by The Fix show that while university officials didn't expect large-scale protests for Wintrich's speech, they enacted several safety measures as the event approached. Despite those efforts, the Nov. 28 event devolved into chaos.
Audience members heckled Wintrich as he attempted to give his speech, which was tilted "It's Okay to Be White," and tensions escalated further after an audience member snatched Wintrich's speech from the speaker's podium.
MORE: Wintrich shouted down, arrested during UConn event 
Wintrich, invited to campus by the UConn College Republicans, attempted to retrieve his notes and was arrested following a physical altercation. He was charged with breach of peace. That charge was dropped, but Catherine Gregory, the audience member who snatched the speech notes, was charged with larceny and disorderly conduct.
In the wake of Wintrich's appearance, UConn instituted new policies for bringing speakers to campus. Those regulations have been put to the test with the UConn College Republicans' hosting conservative pundit Ben Shapiro on campus this week.
The prep
In emails sent on Nov. 27, the day before the College Republicans' event featuring Wintrich, UConn officials said they didn't anticipate serious protests for the conservative speaker's appearance on campus. However, the documents show campus law enforcement had already moved forward with plans to take safety precautions for the next night's event.
An email from UConn's Deputy Police Chief Andrew Fournier to Police Chief Hans Ryhnhart stated that a survey of social media did not turn up "any planned counter protests or significant interest" for the event.
The review of social media was one of several law enforcement actions outlined in the email. Other plans included installing a camera in the venue where Wintrich was to speak to allow for live monitoring of the event, and deploying plainclothes officers to patrol the event.
Additionally, campus police also drafted up an "intelligence report," which the email states showed "past negative interest" and referenced that a speech Wintrich was slated to give on Nov. 17 at the University of Massachusetts Boston was cancelled.
MORE: Audience member who stole speech at UConn event charged with theft
A copy of the intelligence report was not included in the documents received by The College Fix. UConn spokeswoman Stephanie Reitz told The Fix in an email that drafting intelligence reports is standing procedure for large campus events and those including speakers who have been protested in the past.
Even as campus law enforcement undertook safety protocols, the emails obtained by The Fix indicate that Deputy Chief of Staff Michael Kirk informed UConn President Susan Herbst in an email sent on Nov. 27 that Wintrich would be on camps the next evening and the event "has received minimal attention within the UConn community, including on social media."
"So it is possible that it will be uneventful," Kirk said, adding that the low interest might be tied to the recent Thanksgiving break.
Herbst responded to Kirk saying "would just hope for the best."
According to one email obtained, the UConn College Republicans didn't expect a large turnout at Wintrich's talk. In an email sent to Herbst on Dec. 1, following the chaotic events on Nov. 28, professor Kimberly Bergendahl, adviser for the College Republicans, said the group saw Wintrich as a "lower level speaker" in a correspondence and that it "did not even expect much in the way of attendance."
However, Bergendahl also said in the email that she expected "dissension for the audience" and that a message she received indicated UConn's Campus Antifacist Network was planning to protest the event.
The UConn College Republicans did not respond to a request for comment for this article.
The aftermath
Following the Nov. 28 event featuring Wintrich, Herbst released a statement saying that many found the right-wing journalist's remarks "loathsome" and that "his main goal appeared to be to perform and provoke."
"Nonetheless, he was within his rights to speak on campus and express himself," Herbst said.
However, she added that "event organizers must also be prepared for the potential consequences of their choices, especially with respect to controversial or extreme speakers," and announced the university would be revising its protocols regarding visiting speakers.
In a Dec. 4 email to the campus community, Herbst outlined the new guidelines pertaining to outside speakers. They include a "mandated event review process" that includes a meeting between student organizers, campus police and the division of student affairs. Student organizers must provide a guest list, too.
MORE: UConn students hold 'Meeting of Healing' following conservative speaker's visit 
The review process must be completed before the event is approved, Herbst said in her email. Reitz, the campus spokesperson, said the new policies aren't based on a speaker's viewpoint.
"On the contrary, in fact, our intention in having and updating these steps is to help make sure these events can take place in a way that's safe for all involved and lets the invited speaker express his or her thoughts," she said.
The new guidelines have not deterred UConn College Republicans from inviting additional speakers on campus. The group has invited Ben Shapiro to speak this month.
Reitz told The Fix that university administrators met with members of the College Republicans on Tuesday and that the event featuring Shapiro will take place on Wednesday in campus ballroom.
In a recent interview with Fox News, UConn College Republicans President Tim Sullivan said the new speaker protocols help with preparing for security issues but that the regulations will end up being a burden only on conservative groups on campus.
"My biggest concern with this change is that there's going to be discrepancy between who this event review process is for, mainly because there's no disruptions for speakers on the left," Sullivan said.
Sullivan noted that an event hosted Thursday on campus featuring Anita Hill was open to public, but that the talk featuring Shapiro is not.
MORE: UConn event aims to help campus keep calm and process Trump's swearing in
IMAGE: Jelena Aloskina/Shutterstock
Like The College Fix on Facebook / Follow us on Twitter