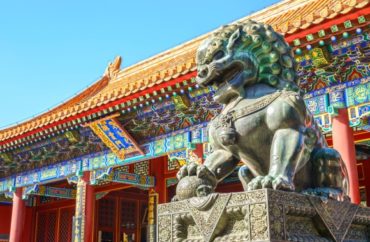 Federal prosecutors last week recommended dropping charges again Juan Tang, a former University of California, Davis cancer researcher charged with lying about her military service in China.
In July 2020, Tang (pictured) was arrested outside the Chinese consulate in San Francisco. In August 2020, she was charged with visa fraud and making false statements to the FBI. She has been in custody for a year, first in the Sacramento County Main Jail, then under house arrest in the home of a California attorney.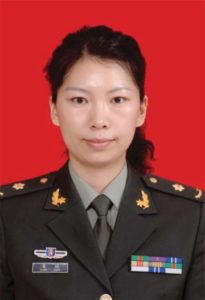 Prosecutors had alleged Tang received a J-1 visa in November 2019 by falsely claiming she had not served in the Chinese military and that she was not a member of the Chinese Communist Party.
If she had been convicted of visa fraud, Tang would have faced a maximum penalty of 10 years in prison and a $250,000 fine. If she had been convicted of making false statements, Tang would have faced an additional maximum penalty of 5 years in prison and a $250,000 fine.
At the same time, Tang was held, the Department of Justice filed charges against Stanford visiting scholar Song Chen for allegedly committing "visa fraud in connection with a scheme to lie about her status as an active member of the People's Republic of China's military forces."
In February 2021, DOJ filed an expanded set of charges against Chen that included allegations of obstruction of justice, destruction of documents, and making false statements regarding her scheme to remain undercover.
The arrests were part of an effort DOJ deemed the "China Initiative" to root out spies within American higher education institutions.
However, in June of this year, a Tennessee judge declared a mistrial in the case of a University of Tennessee researcher also charged with lying about his connections to the Chinese government.
Critics have charged that the DOJ's aggressive prosecution of Chinese university employees has fed xenophobia while hate crimes against Asian-Americans are on the rise. But DOJ has claimed that the effort to target Chinese researchers is not the result of their ethnicities.
"It is the conduct that drives the case," Jay Bratt, a senior counterintelligence official in the Justice Department's National Security Division, told The Washington Post in June." Not the ethnicity."
Once the charges against her were dropped, Tang immediately made her way to the airport to return to her native country. But before boarding a flight to China, Tang stopped in front of the courthouse in downtown Sacramento and posed for a photo with her attorneys.
Tang attorney Malcolm Segal told a local paper that he "woke up this morning feeling like Giannis Antetokounmpo," referring to the Milwaukee Bucks star who had just won his first NBA Championship.
MORE: DOJ expands charges against former Stanford researcher accused of spying for Chinese military
IMAGE: a photo story / Shutterstock
Like The College Fix on Facebook / Follow us on Twitter