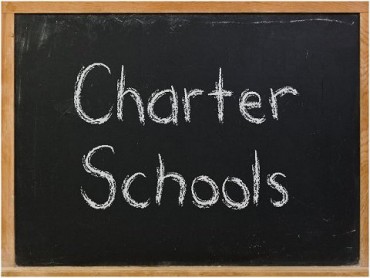 Yesterday, the Washington State Supreme Court declared that the state's charter schools are unconstitutional.
It took the court almost a year to reach its decision. The ruling was 6-3.
Chief Justice Barbara Madsen said that charter schools are not "common schools" because "they're governed by appointed rather than elected boards."
"Therefore," Madsen wrote, "money that is dedicated to common schools is unconstitutionally diverted to charter schools."
Justice Mary E. Fairhurst agreed with the majority that charter schools aren't common schools, but argued in a partial dissenting opinion that the state "can constitutionally support charter schools through the general fund."

She was joined by Justices Steven C. González and Sheryl Gordon McCloud.

The ruling is a victory for the coalition that filed the suit in July 2013, asking a judge to declare the law unconstitutional for "improperly diverting public-school funds to private organizations that are not subject to local voter control."

The Washington Education Association was joined by the League of Women Voters of Washington, El Centro de la Raza, the Washington Association of School Administrators and several individual plaintiffs.

"The Supreme Court has affirmed what we've said all along — charter schools steal money from our existing classrooms, and voters have no say in how these charter schools spend taxpayer funding," said Kim Mead, president of the Washington Education Association.
RELATED: Progressives upset that parents actually like, and utilize, school choice.
Eight charters were slated to begin operation this year; some have already started the school year. At this point, no one really knows what to do next.
Plaintiffs' attorney Paul Lawrence said that in order to get around the high court's decision the state legislature will have to act.
A similar situation arose in Georgia in 2011 when
… the Georgia Supreme Court struck down a 2008 law that created a state commission to authorize charter schools, which have been legal in the state since 1993.

The decision didn't affect the vast majority of Georgia's charter schools, according to the Georgia Charter Schools Association. In 2012, voters approved a constitutional amendment that reinstated the state commission.
Tom Franta, head of the Washington State Charter Schools Association, isn't sure on how to proceed.
"We haven't had a chance to debrief the opinion with attorneys, with what does happen next with the schools that are open," he said.
RELATED: Charter Schools Outperform Counterparts, Do More With Less.
Like The College Fix on Facebook / Follow us on Twitter
IMAGE: Shutterstock