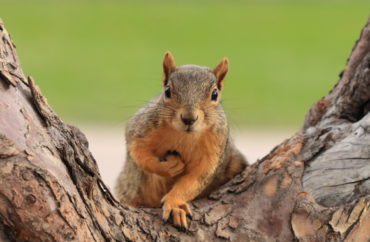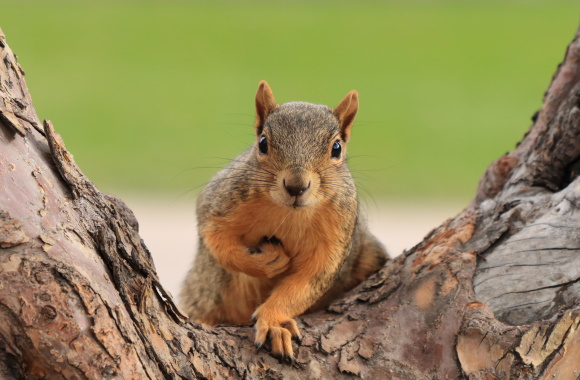 ANALYSIS: Increasingly, scholars and the media link so-called animal privilege with economic and sociological terms such as inequality and intergenerational wealth
"Squirrel privilege is real." "Checking Privilege in the Animal Kingdom." "Even Hermit Crabs Have Wealth Inequality."
These headlines hail from Salon and The New York Times, respectively, and represent a growing trend among scholars and the media to tackle animal "inequality" — and also argue humans can learn important lessons about income inequality and privilege from such studies.
"Inequality is a threat to our social fabric, but it's not just a human problem," argued the World Economic Forum in January in a piece that connected human and non-human inequality.
Headlined "Inequality is not confined to humans. Animals are divided by privilege, too," it was based on an essay published in Behavioral Ecology in December 2021, an essay which helped spawn a spate of recent articles on the topic.
"Mammals, fish, birds and even insects have been shown to benefit from inherited wealth and abilities," the forum's report stated. "…Some have a better quality of life than other members of the same species – including access to food and shelter – just because of their parents' status."
A flock of inequality examples were cited in the piece as it relates to animals such as hyenas, clownfish and wasps (the insects, not White Anglo-Saxon Protestants). Hyenas inherit territory, and similarly clownfish inherit sea anemones (think Finding Nemo). Wasps inherit hover nests:
Spotted hyenas inherit their rank in the pack from their mothers and these high-status families tend to be larger and outlive other families. Individual females often join to defend shared territory, with the highest born having the most access to resources.

Even underwater, rank and privilege persist, the study reveals. Individual clownfish inherit the right to hide in large sea anemones. This ensures them better protection from predators than those without such a birthright.

In the insect world, some female wasps inherit their nests from their parents which means they are more likely to produce offspring than less privileged "lone" females who are denied access to the nest.
The forum's piece then segued into a human-focused section labeled "extreme inequality," noting that while "the top 1% of the wealthiest people own 38% of all wealth created since the mid-1990s, the poorest 50% of people have gained just 2% of it."
The New York Times in its December 2019's article "Even Hermit Crabs Have Wealth Inequality" cited a study which found the distribution of shells in a single hermit crab population "was surprisingly similar to the distribution of wealth in human societies."
The "resemblance between crab and human inequality might come from similarities between crab vacancy chains and the ways people pass on wealth. While smaller crabs don't exactly inherit their wealth from bigger crabs, the largest shells are a scarce resource that only a few crabs are privileged enough to get their claws on," the Times reported.
The New York Times also cited the Behavioral Ecology piece in its January 2022 article "Checking Privilege in the Animal Kingdom."
"To study wealth transfers between animals, scientists can ask concrete questions: Does a lizard that lives with its parents survive longer? Does a monkey with access to larger nut-cracking rocks go on to have more children and grandchildren?"
The December 2021 Salon report also cited the essay in its piece, "Squirrel privilege is real: Intergenerational wealth drives animal inequality," noting: "Perhaps by understanding how privilege perpetuates among animals might help humans understand how to improve equity among our own species. Or, at the least, dispel outdated myths about the cause of inequality."
The piece did not explain how better understanding the pine cone-gap between squirrels would "improve equity among our own species," nor how this would "dispel outdated myths about the cause of inequality."
In fact, most writers covering this topic failed to note the obvious lesson of such studies, but at least one reporter did spot it, Spencer Brown of Townhall in his piece "Animal 'Privilege' Accidentally Undercuts Leftist Narrative."
Essentially the lesson is that the natural emergence of inequalities in non-human social systems demonstrates they can exist in the absence of any number of alleged systemic societal flaws and mechanisms of oppression that the left uses to justify its attempts at socially engineering a more equitable world.
The idea that not all animals are equal is nothing new. The notion that some may have physical advantages that allow them to attain more resources or win over more mates and that these attributes can be passed on to an individual's offspring goes back to at least Charles Darwin.
Animals can also amass material resources that can be gifted to their offspring, a concept studied as early as the 1950s and 1960s – not quite Darwin's time, but still quite some time back. Since then researchers have learned quite a bit about how animals can pass things like territory, nests and social rank to their children. Not surprising, the heirs to such material goods sometimes end up living longer or mating more.
What seems to have changed, however, is that over the last few years several researchers, publishing in journals such as Proceedings Biological Sciences and Physica A: Statistical Mechanics and its Applications have begun framing these concepts with value-laden economic and sociological terms such as privilege, inequality and intergenerational wealth.
The opinion piece published in the journal Behavioral Ecology that spawned recent articles on the topic was written by behavioral ecologist Jennifer Smith of Mills College and two of her colleagues from the University of California.
"Cultural and historical factors shape the expression of privilege in human societies. Yet, parallels exist in how privilege emerges in both human and animal societies. … Here, we illustrate the evolutionary diversity of material wealth transfer (a form of privilege that is ubiquitous across species of animals…), and its disparity-generating effects in five divergent taxonomic lineages of animals," the researchers wrote.
Although the wording is odd for a biology article, there is nothing technically wrong here if one interprets "privilege" to mean "advantage/s" and "wealth" to mean "resource/s."
But the fact that Smith, her colleagues, and the authors of similar articles, opt for this language leads one to inquire why. Is there a completely scientifically sound justification? Is it ideologically motivated? A broader sign of STEM's infiltration by left-wing politics? Or is it simply a means to attract a broader audience to one's work on otherwise niche topics like the social dynamics of squirrels?
At least one previous publication by Smith, this one on female leadership in mammalian societies, had far greater political overtones, as she and a different set of co-authors lamented Hillary Clinton's loss to Donald Trump in the 2016 presidential election at length, before discussing several species of mammals with matriarch-led social groups and what lessons we human can learn from them and perhaps apply to our own society.
In their essay on animal privilege and intergenerational wealth, however, Smith and her colleagues were, in fairness, more restrained, stating their rationale was that by integrating concepts from other disciplines into behavioral ecology, behavioral ecologists would be able to better develop new insights into core principles from their own field and help "establish a broad, comparative framework for studying inequality in animals."
A similar rationale was also given by a pair of researchers who wrote an article in Proceedings Biological Sciences that framed the unequal distribution of resources in terms of "wealth inequality," stating: "We hope that this framework will facilitate a cohesive understanding of inequality as a widespread biological phenomenon and clarify the role of social systems as central to evolutionary biology."
The College Fix attempted to contact Smith for comment, but did not receive a reply.
MORE: University STEM program excludes white and Asian males, complaint alleges
IMAGE: Vaclav Matous / Shutterstock
Like The College Fix on Facebook / Follow us on Twitter