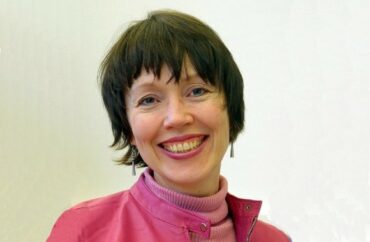 European academics advocate more restrictions as the American medical establishment denounces them
A major U.S. child psychiatry group canceled panels with top European academics who have questioned treatments for youth gender dysphoria, illustrating a growing international divide regarding these chemical and surgical interventions.
The American Academy of Child and Adolescent Psychiatry rejected one annual conference panel in 2022 and two others in May that would have included doctors representing the more cautious clinical responses to youth transgender identification lately taken up in Finland, Sweden and England, The Washington Free Beacon reported Friday.
Those blocked from speaking do not advocate a total ban on the use of hormones and drugs to stop puberty in children. They take a sympathetic approach to those who identify as a gender or sex different from their biological sex.
They do recommend more restrictions and nuanced treatment for different populations.
The speakers at the canceled panels had "planned to discuss the data" that led these three countries "to abandon the more laissez-faire treatment model now dominant in the United States," according to the Free Beacon. 
Each nixed panel featured Dr. Riittakerttu Kaltiala, professor of Adolescent Psychiatry at Tampere University in Finland and chief psychiatrist at Tampere University Hospital's department of adolescent psychiatry.
Kaltiala (pictured) has prescribed puberty blockers for more than decade but recently advocated for a more limited use of such treatments.
She has advised caution particularly for patients with mental and developmental conditions.
"In the presence of severe psychopathology and developmental difficulties, medical SR [sex-reassignment] treatments may not be currently advisable," she wrote along with three co-authors from Tampere University Hospital, University of Helsinki, and Helsinki University Hospital in a 2015 article on adolescent applicants for "sex reassignment" in Finland.
Treatment guidelines should "consider gender dysphoria in minors in the context of severe psychopathology and developmental difficulties" and be "extended to appreciate the complex situations," the academics wrote.
They also noted "natal girls were markedly overrepresented among applicants."
Even more, "Severe psychopathology preceding onset of gender dysphoria was common," according to the researchers. "Autism spectrum problems were very common."
In a 2019 paper she co-authored on "gender dysphoria in adolescent girls," Kaltiala and her co-authors concluded that "extensive media coverage of topics related to transgender identity, GD, and gender reassignment may have an influence on how adolescents perceive themselves and their developmental distress."
In comments to The Free Beacon, Kaltiala said "there are people who benefit from medical transition, even early transition initiated during developmental years."
However, she added, there are other people for whom "rapidly proceeding to gender reassignment will result in harm."
Kaltiala's reservations are shared by some of her Finnish colleagues as well as growing numbers in some other European nations.
The Norwegian Healthcare Investigation Board, an independent government agency, recommended in March that "that puberty blockers and hormonal and surgical gender confirmation treatment for children and young people are defined as experimental treatment."
"This is particularly important for teenagers with gender dysphoria," according to the report.
"Experimental treatment" here means restricted to controlled research settings and not available on demand or from most healthcare providers, according to Norwegian LBGTQ advocates who oppose the approach.
Christine Marie Jentoft, an advisor with the The Norwegian Organization for Sexual and Gender Diversity, told the Associated Press June 8 that adoption of the recommendations "would mean these treatments would need to be connected to research or a study, and would make it impossible for private and municipal healthcare providers to provide such care."
"In this case the children would need to get an individual assessment, and the treatment would need to be in connection with research," Bjarte Espeland Horpestad, an LGBTQ+ group leader in the Norwegian Liberal Party, told the AP in an email.
The Norwegian government has not officially adopted the recommendations of the board, but the nation's chief executive of the Norwegian Directorate of Health, Bjørn Guldvog, told Norwegian news outlet VG in June that "they have started work to look at the treatment these [gender-dysphoric] children receive – and that there may be national changes."
The National Health Service in England has gone further, making similar restrictions the official policy of the country's publicly funded healthcare system.
"The NHS will only commission puberty supressing hormones as part of clinical research," according to a June news release from the service.
The new rules are an "interim policy" to be reviewed at a later date, according to the AP.
"Outside of a research setting, puberty suppressing hormones should not be routinely commissioned for children and adolescents who have gender incongruence/dysphoria," the NHS continued.
Research suggesting caution continues to build. In April, a study analyzing "systematic reviews of evidence conducted by public health authorities in Finland, Sweden, and England" determined that "the risk/benefit ratio of youth gender transition ranges from unknown to unfavorable":
As a result, there has been a shift from "gender-affirmative care," which prioritizes access to medical interventions, to a more conservative approach that addresses psychiatric comorbidities and psychotherapeutically explores the developmental etiology of the trans identity. Debate about the safety and efficacy of "gender-affirming care" in the USA is only recently emerging.
Nonetheless, while some liberal European nations are putting on the breaks, American health organizations are doubling down on endorsing hormonal and surgical services for young people who ask for them, Forbes reported. Politically the nation is divided along partisan lines between states that "allow for and guarantee access to youth gender-affirming care" and others that "ban or severely restrict it."
However, the American psychiatric and medical establishment holds firmly to the side of permitting and affirming wide access to these youth treatments.
The American Psychological Association in 2021 denounced restrictions on puberty blockers and cross-sex hormones. The American Psychiatric Association, the American Medical Association, the American College of Physicians, and the Endocrine Society have each put out statements condemning policy that would limit or ban them.
"Legislation blocking healthcare professionals from providing gender-affirming care will harm TGD ["transgender and gender-diverse"] youth by perpetuating discriminatory environments and reinforcing barriers to accessing needed mental health and medical services," according to a position statement from the American Psychological Association.
"Restricting access to gender-affirming healthcare is discrimination," it stated.
These sweeping statements stand in contrast to the nuanced resolutions adopted in the European countries.
If the U.S. medical establishment wants to treat gender dysphoric young people with justice and humane care, it should follow the lead of more careful researchers across the Atlantic.
MORE: Canceled researchers team up to study gender dysphoria
IMAGE: Springer Academic; Tampere University
Like The College Fix on Facebook / Follow us on Twitter