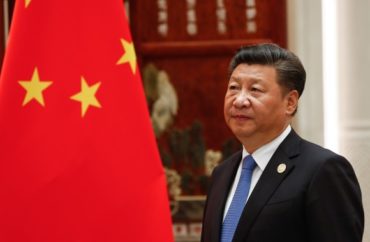 Even though 104 of the 118 Confucius Institutes on American college campuses have been shut down, the Chinese government is finding new ways to infiltrate higher education in the United States, according to a new report by the National Association of Scholars.
The report, "After Confucius Institutes: China's Enduring Influence on American Higher Education," was unveiled at a presentation at the Heritage Foundation in Washington, D.C. on Tuesday.
Over the past four years, universities have succumbed to pressure applied by the FBI, the Department of State, and elected officials by shuttering their Confucius Institutes.
But Rachelle Peterson of NAS warned Confucius Institutes are returning under different branding.
"The Chinese government is betting that if it takes away the name Confucius Institute and tweaks the structure of the program, no one will be the wiser and realize that Chinese government influence remains alive and well in American higher education," Peterson told attendees.
Some 64 colleges and universities have either reopened a Confucius Institute-like program under a different name or maintained close relationships with the Chinese entities that cosponsored Confucius Institutes, according to the report.
The institutes were once run by a Chinese organization known as Hanban, which has since renamed itself the Ministry of Education Center for Language Exchange and Cooperation.
This organization has further spun off a separate organization, the Chinese International Education Foundation that the NAS report states now funds and oversees Confucius Institutes and many of their replacements.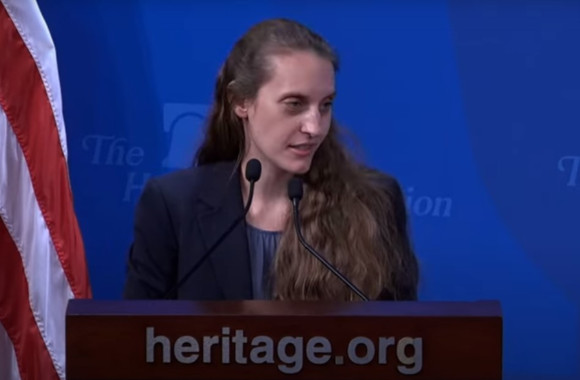 Peterson (pictured) noted for example that Northern State University closed its Confucius Institute in 2019, but reopened a similar institute just one year later in partnership with the Center for Language Exchange and Cooperation.
"CLEC will 'dispatch Chinese language teachers' and pay their salaries and travel costs, just as Hanban did for the CI," the report reads.
Georgia State closed its Confucius Institute in July 2020, but one month later announced formation of a new "Chinese Language and Culture Program" in partnership with Beijing Language and Culture University, the same partner it had with the Confucius Institute. The new program will have all the same staff members as the old one.
Peterson said she and her co-authors found 28 schools that similarly replaced their Confucius Institutes with nearly identical programs, plus 12 more that appear to be in the process of doing so.
According to the NAS report, another popular tactic schools have taken to create Chinese-sponsored institutions is to partner with "sister" campuses in China.
For instance, the College of William and Mary replaced its Confucius Institute with the "W&M-BNU Collaborative Partnership" with Beijing Normal University. This sister-university agreement was signed the day after the Confucius Institute closed.
Peterson said the new program "builds on and extends the programs the Confucius Institute had offered," noting the old Confucius Institute website now redirects to the new partnership's page.
She said this is mostly happening with support of the schools involved.
"The Chinese government has been pushing on an open door" to infiltrate American campuses, she said.
Republican Congressman Jim Banks of Indiana said at the start of Tuesday's event that "America can not both control its own destiny in the century ahead and ignore the threat that the Chinese Communist Party poses to our long-term viability as a nation."
"The Chinese Communist Party's United Front Work Department's mission is to influence foreigners and foreign institutions, especially those in America. And their work can be seen on college campuses all over the country."
In 2017, Peterson wrote a study she called "Outsourced to China" in which she outlined the extent to which the Chinese Communist Party had infiltrated American campuses.
In March 2020, Republican U.S. Sen. Chuck Grassley of Iowa sent a letter to universities hosting Confucius Institutes, warning them that such departments were "fronts for Chinese propaganda."
"U.S. Government agencies, including within the Intelligence Community, assert that the Communist Chinese Government uses Confucius Institutes embedded in our academic institutions as a propaganda tool within the United States," Grassley wrote in a letter sent to schools with active Confucius Institutes.
On Tuesday, Banks said he is concerned both President Joe Biden and Congressional Democrats aren't taking the Chinese threat seriously, noting he has introduced a number of bills to thwart China's influence on U.S. campuses. Among them is a bill to strengthen reporting requirements for foreign donations to American universities.
MORE: Report: Confucius Institutes on U.S. college campuses rapidly dwindling
IMAGE: Gil Corzo / Shutterstock
Like The College Fix on Facebook / Follow us on Twitter