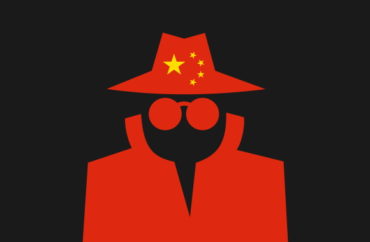 Confucius Institutes, which once numbered over 100 on U.S. college campuses, are quickly disappearing according to an in-depth report conducted by the Washington Examiner.
According to U.S. State Department data reviewed by the Examiner, only 27 Confucius Institutes remain, as campuses have felt pressure by the federal government to shutter their Chinese-sponsored departments.
Confucius Institutes on college campuses are often set up under the guise of teaching Chinese language and culture. But U.S. law enforcement agencies have warned that such programs restrict freedom of speech on campus, serve as outlets for Communist propaganda, and attract researchers looking to steal intellectual property.
The first installment of the China on Campus report details the experience Columbia University has had in hosting a Confucius Institute. Columbia, the only Ivy League institution to host such a department, neglected to disclose over $1 million in funding from the Chinese government used to run its institute. A later report by the Washington Free Beacon found that the director of the school's Confucius Institute, Professor Wei Dedong, had ties to the Central United Front Work Department, China's main agency overseeing and managing ethnic, religious and overseas Chinese affairs.
In December of last year, The College Fix reviewed a Department of Education database of foreign-based contributions to American universities and found that Columbia has accepted $689 million in overseas gifts and grants since 2014. Of this amount, $62 million has been from China and another $64 million has been from Hong Kong.
In a 2019 U.S. Senate report, the Permanent Subcommittee on Investigations found that nearly 70 percent of schools that operated a Confucius Institute "never reported those donations to the Department of Education" as required by law.
In March 2020, Sen. Chuck Grassley (R-Iowa) sent a letter to universities hosting Confucius Institutes, warning them that such departments were "fronts for Chinese propaganda."
"U.S. Government agencies, including within the Intelligence Community, assert that the Communist Chinese Government uses Confucius Institutes embedded in our academic institutions as a propaganda tool within the United States," Grassley wrote in a letter sent to schools with active Confucius Institutes.
According to a State Department spokesman contacted by the Examiner, the department "has ongoing concerns about the overseas influence and global propaganda activities of the PRC government, including through Confucius Institutes, that might affect academic freedom in the United States" and that "many of these malign activities lack transparency and attempt to hide or downplay their affiliation with the PRC government and the CCP."
Read the full Examiner report here.
MORE: Senators pressure their universities to drop Confucius Institutes as threat to America
IMAGE: M_Sur/Shutterstock
Like The College Fix on Facebook / Follow us on Twitter