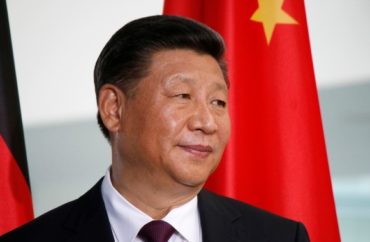 Student government passed a resolution urging the university to study the issue
Officials with Catholic University of America are looking into the issue of holding investments in companies that profit off Chinese enslavement of Uighur Muslims.
The D.C. college has begun an audit of its investments using a screener specifically designed for Catholic universities that want to align investments with moral beliefs.
"The investment firms that the University contracts with to oversee our investment and endowment portfolios uses a 'Catholic screening program,'" student senator Gerald Sharpe told The College Fix on November 28. "These programs are popular amongst Catholic colleges, and around 250 other [Catholic universities] employ this type of screening program to ensure the University is not invested in companies with values antithetical to the mission of the Catholic Church."
Sharpe said university officials have been in contact with the Student Government Association about the ongoing "audit" of its investments. SGA passed a resolution, sponsored by Senator Sharpe, on October 18 that started the conversation.
"This Resolution prompted the University to begin an audit of our endowment investments," Sharpe said in his email to The Fix.
He said:
This audit is being conducted by an outside entity, and they have begun research on our University investments trying to discover whether or not we are unknowingly invested in companies profiting from the Uyghur genocide; and if we are, the firm will identify what steps we can make to become divested where necessary.
He is confident the university will take action.
"Every indication we have received from the University is that they will divest if the audit comes back problematic," Sharpe said. "We will continue to hold them accountable for this commitment. But we received very good news from the University."
Sharpe said that the second option if complete divestment is not possible is for CUA to engage in "shareholder activism" to effect change. The Fix asked how the university could divest itself from any mutual funds that held shares in a company that used Uighur labor.
"We ourselves advocated for divestment from these companies, but we believe that shareholder activism is a possible solution for companies that are not controlled or dominated by the Chinese Communist Party," Sharpe said.
Companies including Nike and Apple could be on the divestment list
Spokesperson Karna Lozoya told The Fix that the university is committed to upholding the dignity of the human person as is taught by the Catholic Church.
"We are appreciative of our student leaders for bringing this to our attention," Lozoya said. "The proposal underlines the type of leaders our students are, and will continue to be as they take leadership positions in our nation."
"We agree that Catholic University should have a particular responsibility to uphold the human dignity of every person," the spokesperson said.
Companies including Nike and Apple have been accused of profiting from the enslavement of Uighur Muslims in China.
The student government resolutions says that millions of Uighurs have been imprisoned in concentration camps and said that "detainees held in these camps are used as forced labor at factories that export internationally and which have ties with corporations in the United States."
The resolution made a formal request that the university investigate its financial holdings to ensure that its investments are not in companies that are "complicit in genocide or crimes against humanity."
"Many index funds and University endowments are unknowingly invested in companies which profit off of the Uyghur genocide," the resolution said, "and it is consequently our duty to work with the University to ensure that our endowment remains free from any investment that is complicit in genocide or crimes against humanity."
MORE: College punishes conservative group for criticism of China
IMAGE: 360B/Shutterstock.com
Like The College Fix on Facebook / Follow us on Twitter