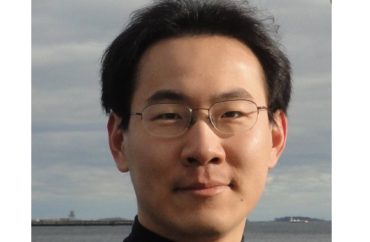 Plans to plead not guilty
The U.S. Marshals arrested Qinxuan Pan after months of a nationwide search for him.
Pan has been charged in the murder of Yale grad student and Army veteran Kevin Jiang in February.
"The New Haven Police Department obtained an arrest warrant Feb. 26 charging Pan, an MIT graduate student, with the murder of Jiang, a Yale University student," the Marshals announced in May. "The U.S. Marshals in Connecticut started working this case immediately in February as a person of interest until the murder warrant was issued Feb. 26 by the New Haven State's Attorney's Office."
Pan moved to Maryland in 2006, according to his Facebook page, but MIT would not tell The College Fix what type of visa he used to come to the U.S.
Pan has an undergraduate degree from the Massachusetts Institute of Technology and worked as a researcher on artificial intelligence issues. He is charged with one count of felony murder for allegedly killing Jiang on February 6, according to information on the Connecticut court system's website.
Pan, born in 1991 according to the court system, would have been a teenager at the time he moved to the U.S.
MORE: UNC-Charlotte employee charged with falsifying student visa information
"As this is an ongoing police investigation, we defer to the U.S. Marshal Service and other agencies to provide comment or information on any developments in this case as it unfolds," Sarah McDonnell, a spokesperson for MIT, told The College Fix.
"Mr. Pan received undergraduate degrees from the Institute in 2014. Mr. Pan had been a graduate student, but is no longer enrolled," McDonnell said. "Matters such as these can be extremely distressing, and MIT encourages members of our community to reach out to any of our many support resources for students and employees."
"Due to privacy protections, USCIS cannot share, confirm, or deny immigration information about specific individuals," Paul Grenier, a spokesperson for U.S. Immigration and Citizens Services, told The College Fix via email. "Please reach out to the U.S. Attorney's office for any available public information."
Thomas Carson, a spokesperson for the U.S. Attorney's office, said he could not comment on Pan's immigration status because the case is not their own. It is a state criminal charge.
Pan's attorney, William Gerace, said that $20 million potential bail is too expensive for his family to afford, according to NBC Connecticut. His family would need to put up $1.4 million of that amount.
The College Fix reached out to Gerace on June 2 and then again on June 5, to inquire on how his client planned to plead. He has not responded to the two emailed requests for comment, but NBC Connecticut reported that Pan planned to plead not guilty.
Connecticut prosecutors had asked originally for a $50 million bail based on Pan's flight risk.
"According to prosecutors, Pan's family owns two homes in Massachusetts and recently bid on a North Carolina home," the Connecticut NBC affiliate reported. Prosecutors also told the judge that Pan used a false name to rent the apartment in Montgomery and used his father's passport. He also allegedly had seven separate SIM cards and cell phones, according to NBC Connecticut.
Possible jealousy at play
Pan allegedly had an obsession with Zion Perry, whom Jiang had proposed to just a week prior to being killed, according to Fox News. Perry described Jiang as "an on-fire follower of Jesus."
"I hope that many people can know that he truly followed the Lord and that his life will inspire many to follow Jesus and to come closer to the Father," Perry said in an interview with Fox News.
Law enforcement sources told Fox 61 that Pan was "infatuated with Zion Perry." The two "were pictured talking to one another at a dance last year."
The College Fix also reached out to the New Haven Police Department media relations department for comment on June 2, and left a voicemail requesting a copy of the arrest report, but did not hear from the agency.
MORE: MIT professor arrested for secret work with Chinese government
IMAGE: Qinxuan Pan/Facebook
Like The College Fix on Facebook / Follow us on Twitter