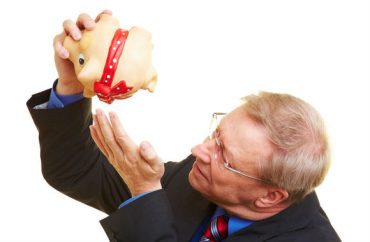 UPDATED
Campus bureaucrats are 'like George Wallace'
"I used to tell my students that free speech is like an apple, and everybody wants to just take one bite out of it," a first-term Democratic lawmaker said at a congressional hearing on campus free speech Tuesday.
They would say things like "'I'm okay with free speech except for sexist speech, except for racist speech,'" according to Rep. Jamie Raskin of Maryland, a former professor of constitutional law at American University.
The problem? "Pretty soon everybody is taking a bite and there's nothing left to the apple."
Raskin wasn't the only one agonizing about teaching students to appreciate the First Amendment at the House Judiciary Committee's Constitution subcommittee hearing.
MORE: Dozens of colleges ignoring lawmaker's demand to junk their speech codes
Since their "first responsibility is to protect the rights of their constituents," lawmakers must exercise their authority to curtail First Amendment abuses on campus, the author of a "model bill" to guarantee free speech and due process on campus told lawmakers.
"This problem on campus has been going on for more than five decades and it's getting worse now," said Stanley Kurtz, a senior fellow at the Ethics and Public Policy Center. "It's time to intervene."
Kurtz said Congress should consider requiring colleges – public and "potentially" private – to "file a pledge" with the government that they will "uphold student speech and association rights," or else lose their federal funding.
Ken Klukowski, senior counsel for religious-freedom law firm First Liberty Institute, seconded Kurtz's recommendation.
"The amount of money Ivy League universities are now receiving is so astounding that in just a few years they would be in a financial position where all of their students could attend for free," said Klukowski.
Children taught free speech is for 'the bully' and 'the bigot'
Greg Lukianoff, president of the Foundation for Individual Rights in Education, told lawmakers that the number of speech codes on campus has "decreased significantly" since his last testimony before the committee in 2015.
The percentage of colleges with "red light" ratings from FIRE has decreased by about 20 percentage points, "due in no small part" to Judiciary Committee Chairman Bob Goodlatte's warning letters to 160 schools, Lukianoff said.
MORE: Dem lawmaker defends anti-Christian campus policies at hearing
He remains concerned about evaporating public support for the First Amendment on campus, which Lukianoff blamed on the lack of early education about constitutional values.
"I think students are primarily taught that freedom of speech is the argument by the bully, the bigot and the robber baron," said Lukianoff, who mused that he's considered writing a children's book about free speech.
While FIRE has been successful fighting speech codes, Lukianoff said getting the Department of Justice to honor due process for those accused of sexual assault was proving difficult.
The agency is not following Supreme Court precedent on harassment in a school setting, Lukianoff said. The Davis standard only holds schools accountable for harassment that is so "severe, pervasive and objectively offensive" that it inhibits educational opportunity for a student.
Democratic Rep. John Conyers, ranking member of the full committee, asked why more colleges and universities haven't adopted the "severe, pervasive and objectively offensive" standard.
Lukianoff replied that in addition to "political correctness" and flawed "risk management," rampant bureaucracy tends to "overregulate" harassment codes.
"You have full-time employees trying to regulate every aspect of student life," said Lukianoff. "Students seem to be demanding" these codes, which is more concerning.
MORE: Top senator vows to end 'unchecked' Office for Civil Rights
'Shoutdowns' have 'contagious effects'
Regarding the campus riots that forced the cancellation of right-wing provocateur Milo Yiannopoulos's February appearance at the University of California-Berkeley, Lukianoff said he "felt genuinely scared" watching the "violence."
Unlike most incidents he's seen, "it wasn't just merely shouting someone down."
Republican Rep. Trent Franks of Arizona said "it kind of falls on us. When we allow people to be shouted down, if we don't draw the line there, then we invite what follows."
When Republican Rep. Louie Gohmert of Texas asked Kurtz to name the biggest danger on campus, Kurtz named "shoutdowns" for their "contagious effects."
That prompted Gohmert to second-guess Kurtz's assessment. He asked why "local authorities" can't "make sure there are no shoutdowns, or just usher them out?"
Those "local authorities" are university administrators or campus police, who "aren't doing anything," Kurtz responded.
"So it's like George Wallace refusing to follow the Constitution," said Gohmert, referring to the segregationist Democratic governor of Alabama in the 1960s.
MORE: Colleges with rich students most likely to disinvite speakers
UPDATE: The author made a 16-minute edited video of the nearly two-hour hearing after this article was published. It has been added.
Like The College Fix on Facebook / Follow us on Twitter
IMAGES: Robert Kneschke/Shutterstock, YouTube screenshots